Here's an easy and economical way to make Homemade Steak Seasoning and the best part is that is perfect for more than just steaks!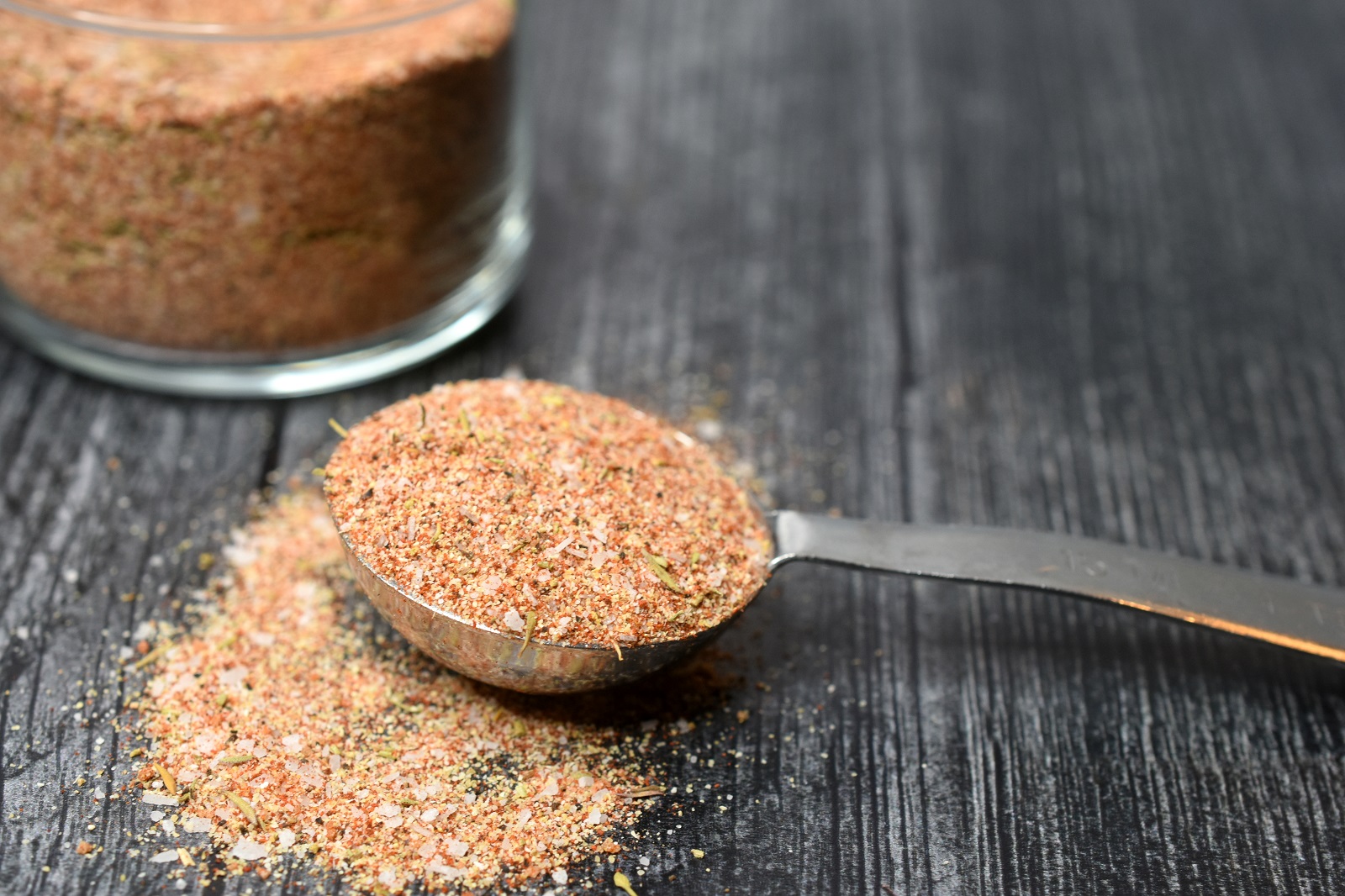 This Homemade Steak Seasoning is so easy to make, as a matter of fact, you can literally make it in 5 minutes. Plus this seasoning is fantastic on more than just steaks. My family likes it on both oven-roasted and pan-fried potatoes. I have even used this on the outside of oven-baked potatoes (right after I slather them with some grapeseed oil) mmm-mm!
Use this seasoning on any meat you choose. Use it on pork chops or roasts, bone-in or boneless chicken (even wings), I have even used it on veal chops. Treat it as either a rub or a simple seasoning. Your call.
It is also easily customized to your taste. Add more or less salt depending on your preference or dietary restrictions. Spice it up a little with cayenne pepper or red pepper flakes and if you enjoy a hint of sweetness you can add just a little bit of brown sugar.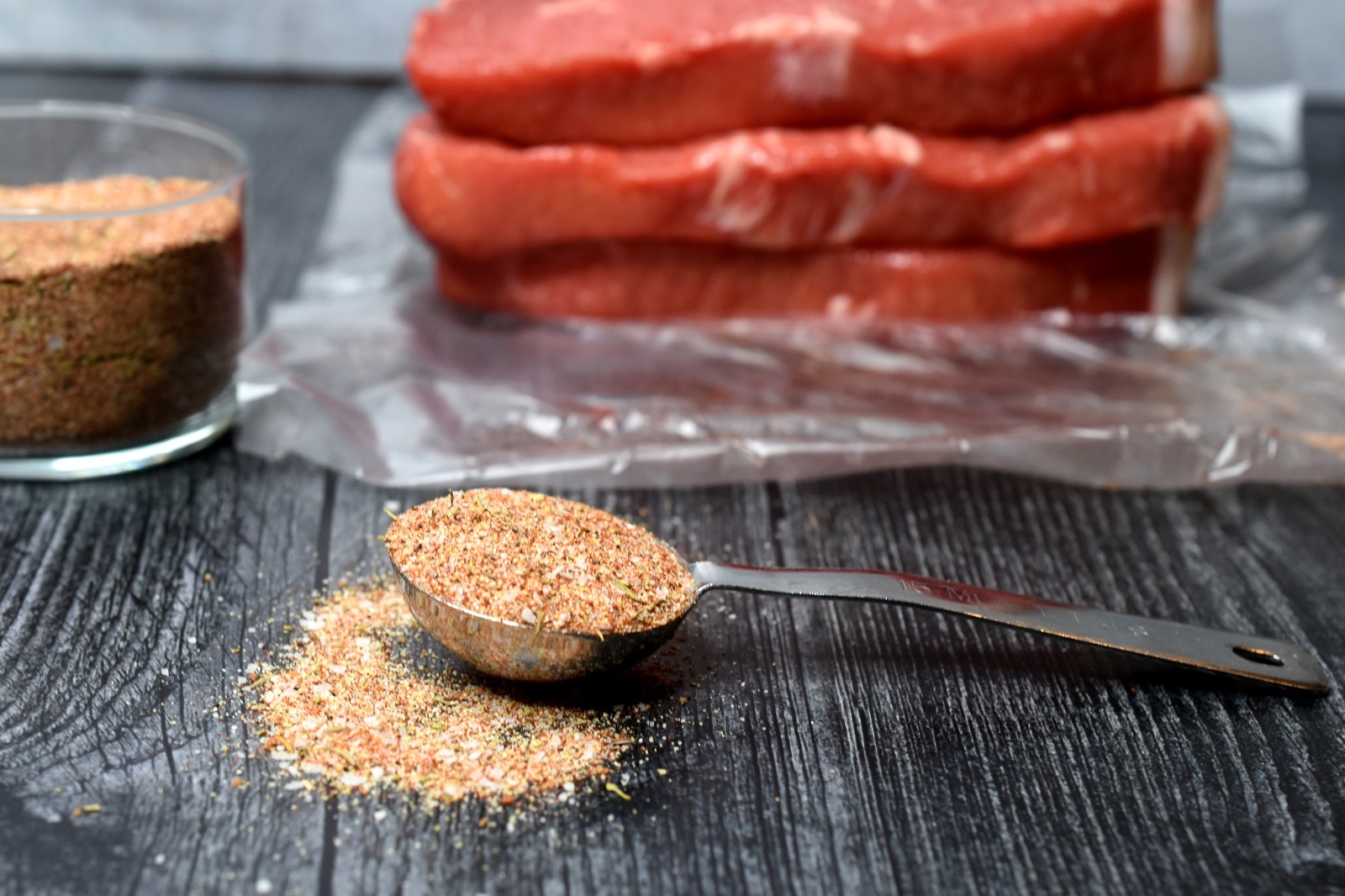 How Do I Make Homemade Steak Seasoning or Rub?
It really is easy to make your own steak seasoning. Just grab smoked paprika, kosher salt, black pepper, garlic powder, onion powder, dried thyme, dried Rosemary and if you like a little brown sugar and or red pepper. Either combine it in a bowl and give it a whisking or stirring with a spoon or pulse it a few times in your food processor to make everything as fine as possible. That's it!
This homemade seasoning rub is super-easy to make and takes just minutes. All you need to do is grab your spices, measure them out and whisk them together. I actually like to toss them in my food processor and give the mixture a few pulses. That way the Rosemary and thyme are finer. This works best when you are making a double batch or larger.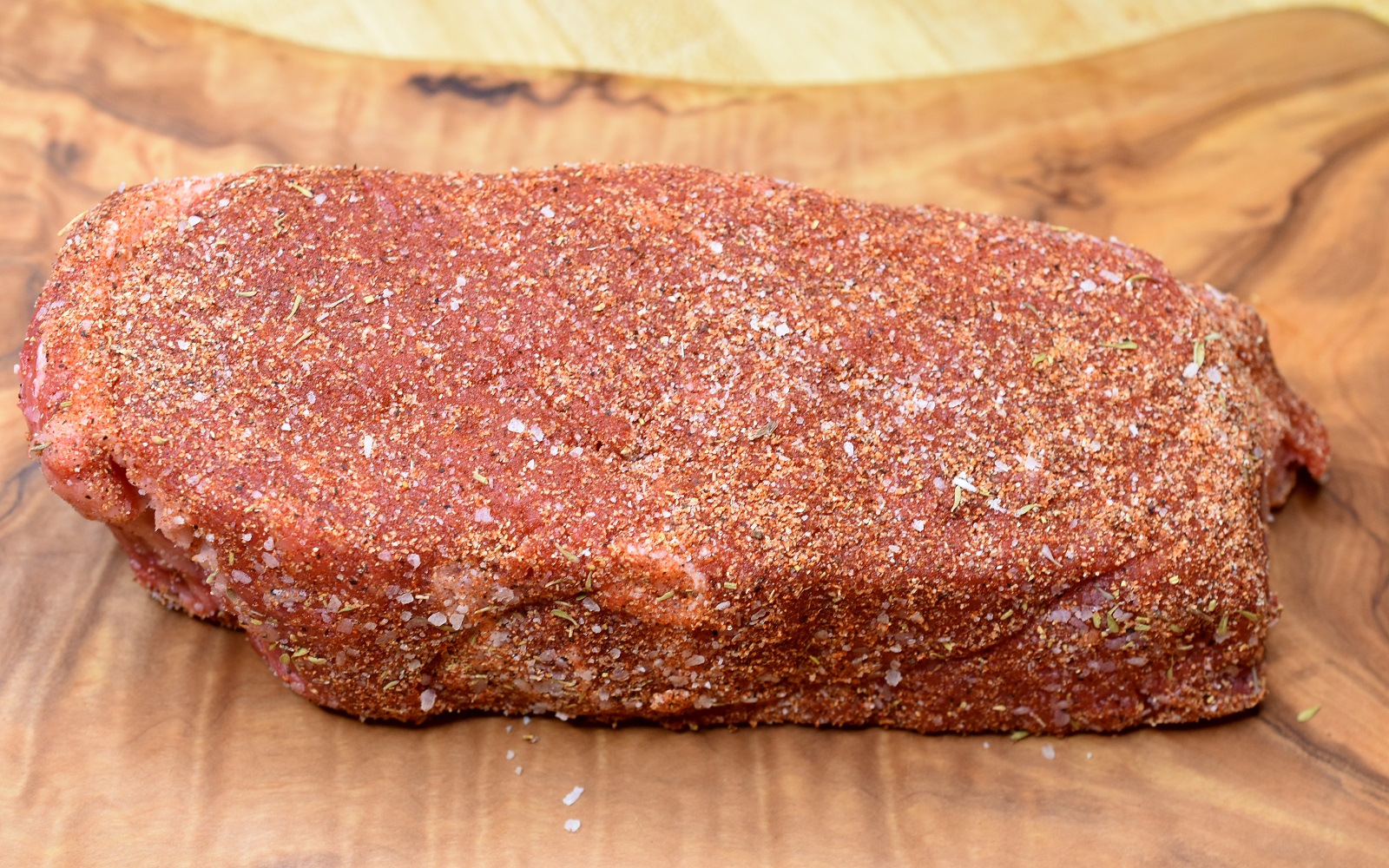 Steak Seasoning Variations
You can easily change up the flavor and the texture of this steak seasoning. If you want the seasoning more chunky like a traditional Montreal seasoning, swap out onion or garlic granules for the powdered and use fresh cracked black pepper vs fine.
You can also change up the flavor profile by making it spicy. Simply add in crushed red pepper flakes or cayenne pepper. You can add in chili powder as well for a different flavor. Don't skimp on using smoked paprika, I really feel that it adds such great flavor. I also like to add a bit of brown sugar to help the steaks caramelize. I do love a good crust on a steak. Some people are funny about Rosemary if it's not something you enjoy…Leave it out.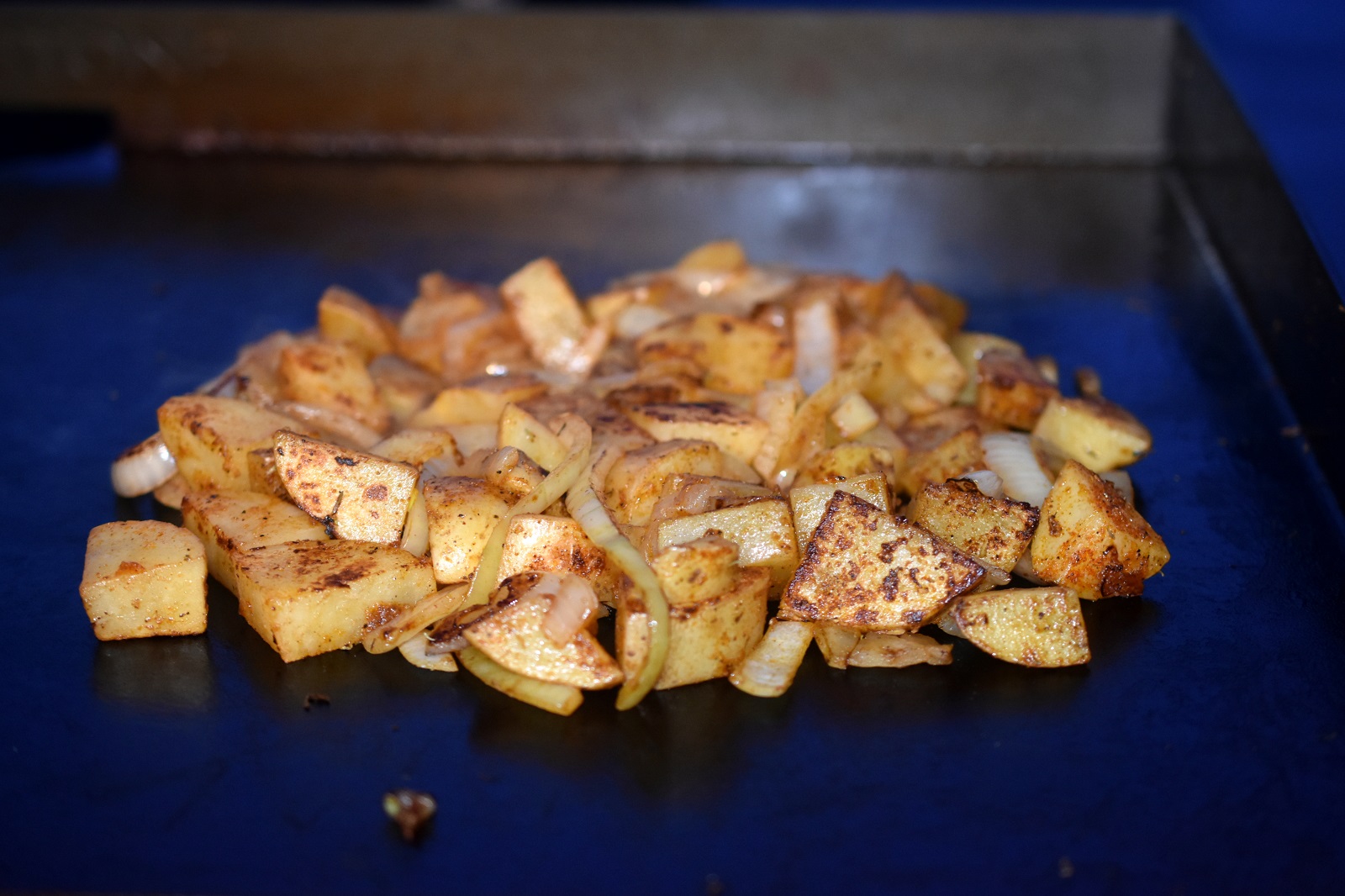 What Else Can I Use Homemade Steak Seasoning On?
I use this seasoning on pork, beef, veal, chicken, potatoes, zucchini, and a few other vegetables. Once you taste it, you can decide what else you enjoy it on.
Some people were asking me on Instagram as I was posting Stories while making the steaks, potatoes, and onions what my husband was cooking on (see the above image of the potatoes). That man has been asking for a Blackstone Griddle for over a year. He'd work it into so many conversations "If I had a Blackstone, I'd…." so to both STOP those conversations and to be a nice wife, my sister and I got it for him as a surprise Christmas gift a couple of days after Christmas.
We had to make him wait for it, haha!
John and my sister get on very well, and we jokingly refer to her as wife #2. People say it takes a village to raise kids…well many of us women (good friends included) say the saaaame thing about our husbands, lol! Said of course with love!
Anyhow, he is smitten with his Blackstone. It's a 30-inch flattop griddle and Joh had been cooking breakfasts on weekends, steaks, pierogis, potatoes and more on it. Next up, cheesesteaks.
So all I had to do to get him cooking more was get him a Blackstone and an Ooni Pro Pizza Oven…what took me so long?? If the men in your life enjoy cooking OR you want then to start, check out either the Blackstone or the Ooni and report back! Our whole family is having a blast with both. Kinda love our new pizza night traditions with our Ooni!
You may also enjoy Steak Fajita Salad (perfect when you have leftover steak), DIY Sundried Tomatoes, or a family favorite and a perfect food gift, Homemade Sriracha Salt. Soooo good!
Enjoy!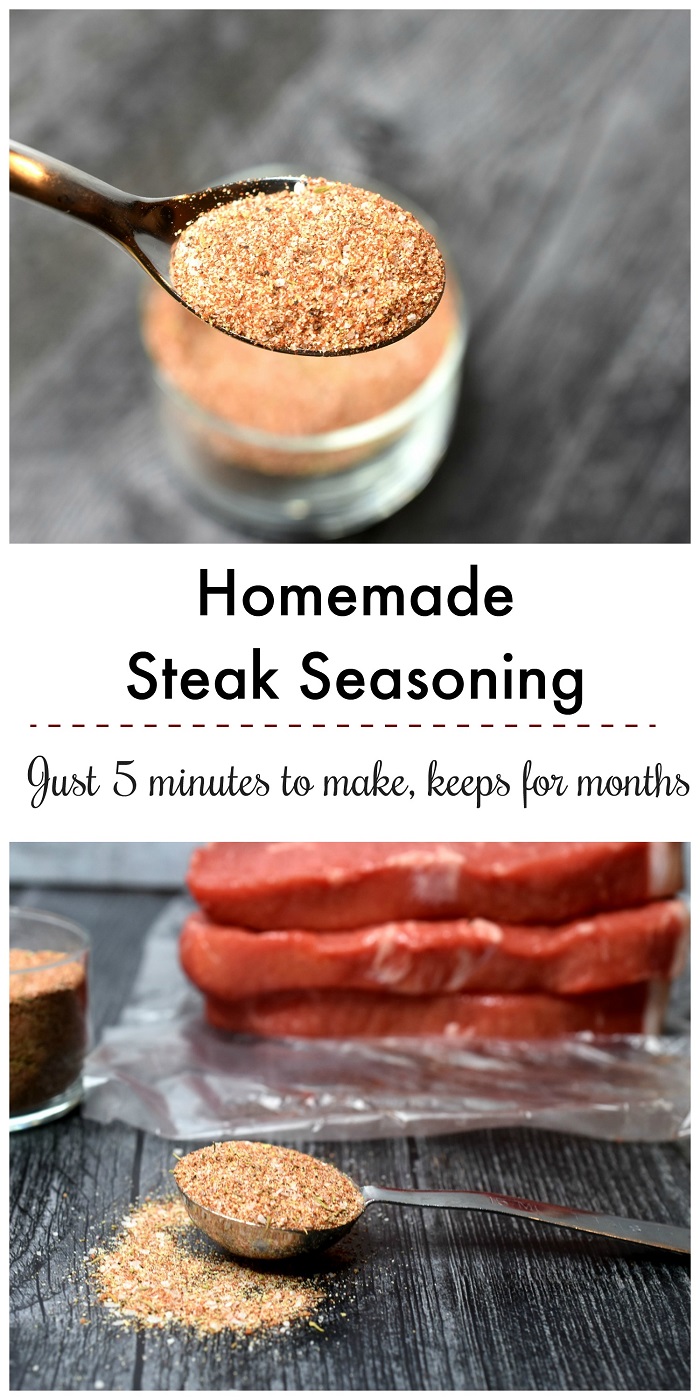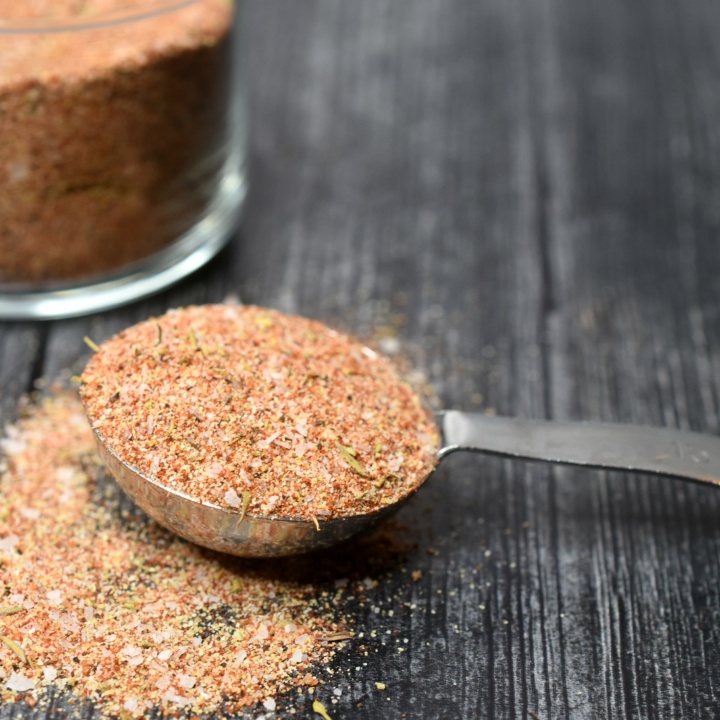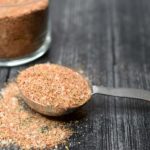 Print Recipe
Homemade Steak Seasoning
Why buy steak seasoning when you can easily make it yourself (you even may have the ingredients already in your spice cabinet). Saves money, is easily customized and you know what ingredients are in it.
Ingredients
2

TBS

kosher salt or sea salt

1 1/2

TBS

black pepper

1

TBS

smoked paprika

1

TBS

onion powder

1

TBS

garlic powder

1

teaspoon

brown sugar

1

teaspoon

dried thyme

1

teaspoon

dried Rosemary
Instructions
Combine all ingredients in a bowl and whisk them together.

Store in a mason jar, spice jar or airtight container.

You can also place the ingredients in your food processor and give it a few pulses. This makes the thyme and Rosemary finer, which I enjoy.

This will keep for 5 months in an airtight glass mason jar or spice jar. Makes 1/2 cup of seasoning.