How about some Halloween family FUN? Halloween Boo-ing is one of my families favorite Halloween traditions!
It's something kids at every age can enjoy!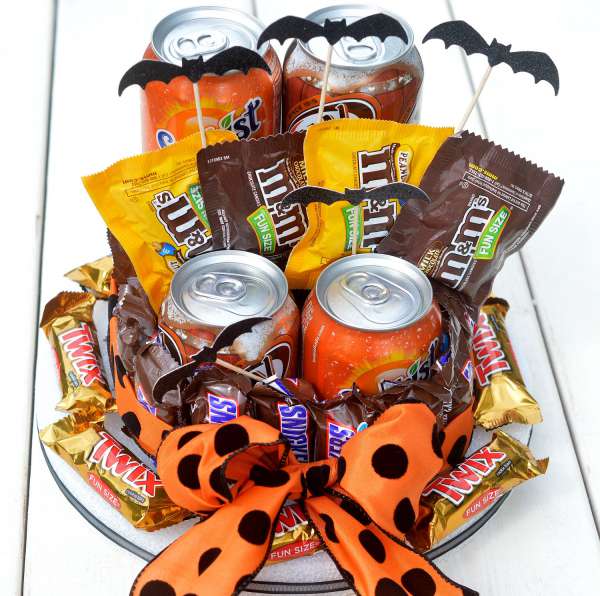 Who's ready to have some Halloween Boo'ing Fun??
Halloween is just around the corner which means we are starting to trick out our homes with ghostly decor, shop for the perfect bits and pieces for the kiddos costumes and think about fun & spooky foods for the big day!
One of our favorite Halloween traditions is the BOO'ing! We have been BOO'ing friends and family's houses the week before Halloween for about 8 years! It truly is great family fun!
You strategically park your car just far enough away... get all ninja-sneaky...go up to houses...leave something fun at the door and run and hide like crazy so they don't know who did it, breathless & giggling the whole way through!!
However before all of THAT...You plan out who your gonna "get" and what you are going to leave as your BOO'ing Treat! Plus you need to make up something for the BOO'ees to hand upon their door stating that a BOO'ing occurred.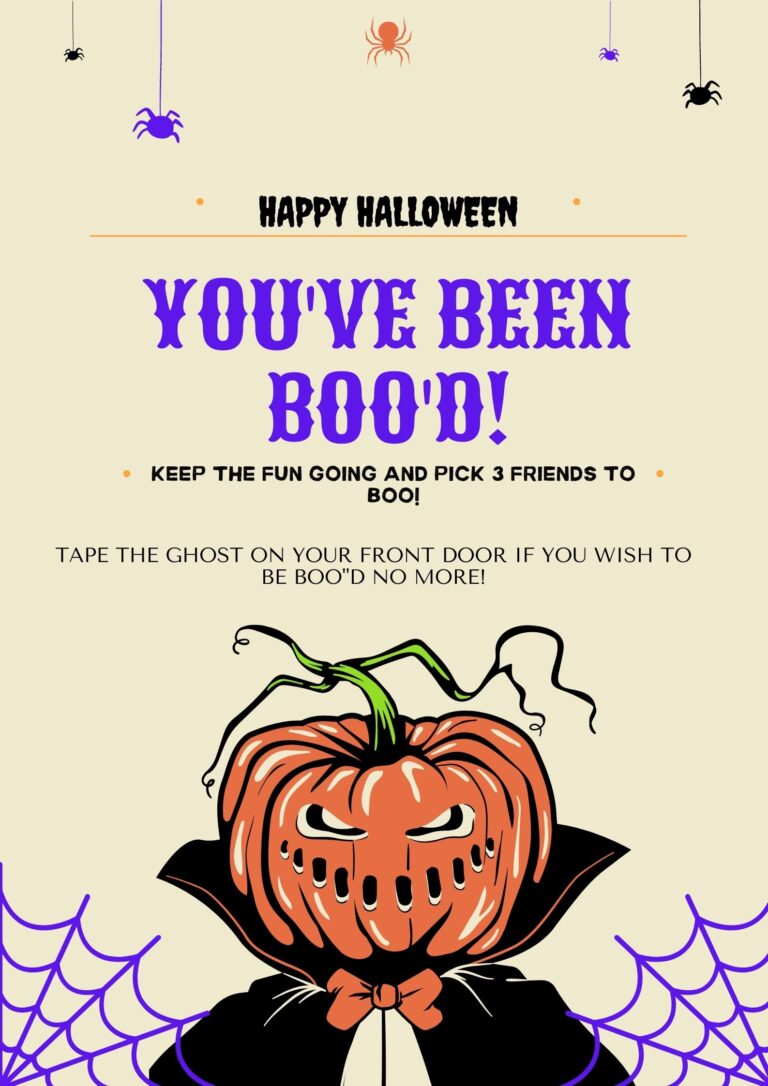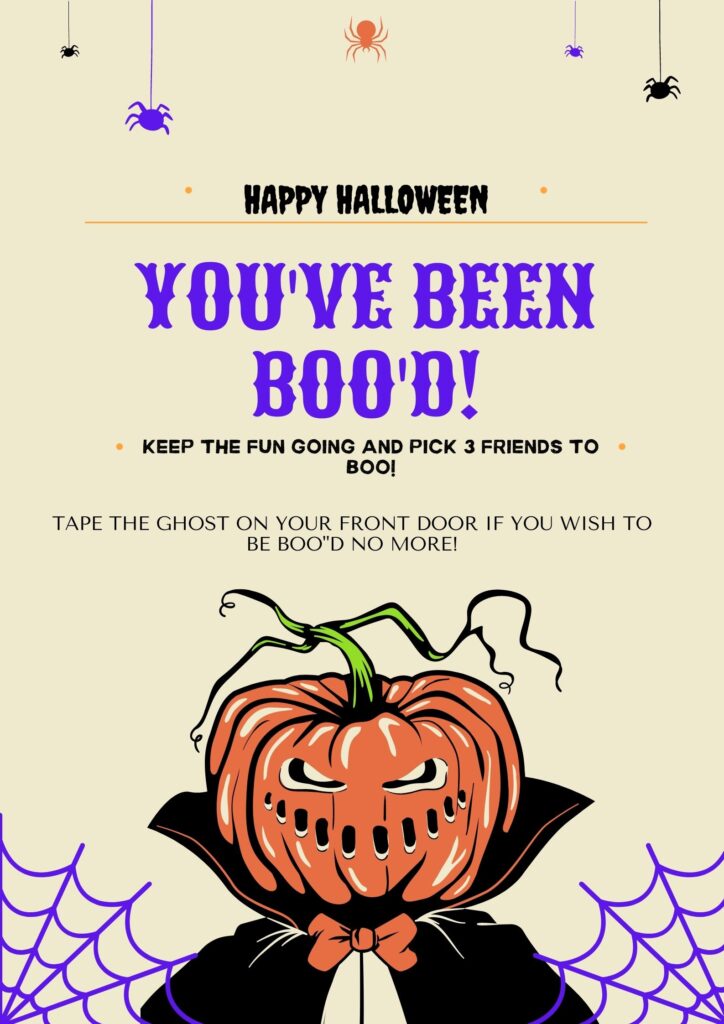 I decided to make a few fun Candy and mini soda "cakes". I have done some in the past for kids birthdays and they always go over well. When it comes to Halloween, I am all about letting the kids have fun stuff like candy and treats. It's once a year and in my mind a rite of passage, lol!
All you need for this is:
A Styrofoam florist disc, found in Walmart or a craft store, Halloween ribbon, a hot glue gun, additional decorative Halloween touches if you like, candy, like the Mars® Mixed Minis featuring M&M's®, SNICKERS®, TWIX® that I chose and mini sodas like Sunkist® & A&W which kids love! That's it!
To assemble:
Place 4 cans of soda in the middle of your disc, see where they are. Then place circles of hot glue down under them to get them to stick. Next place a line of hot glue on the backs of the candy and make a circle around the cans, attaching them to the cans. Tie the ribbon around that. Then glue candy in a circle around the rim of the Styrofoam disc. Place a few treats in between the soda cans, using dabs of hot glue to hold them into place, add any Halloween decorative touches you wish! Depending on the size Styrofoam disc you use, use 2 or 4 cans of soda...plus if you like you can stack another two cans on top.
Print out the "the pages above & below and you are ready to BOO!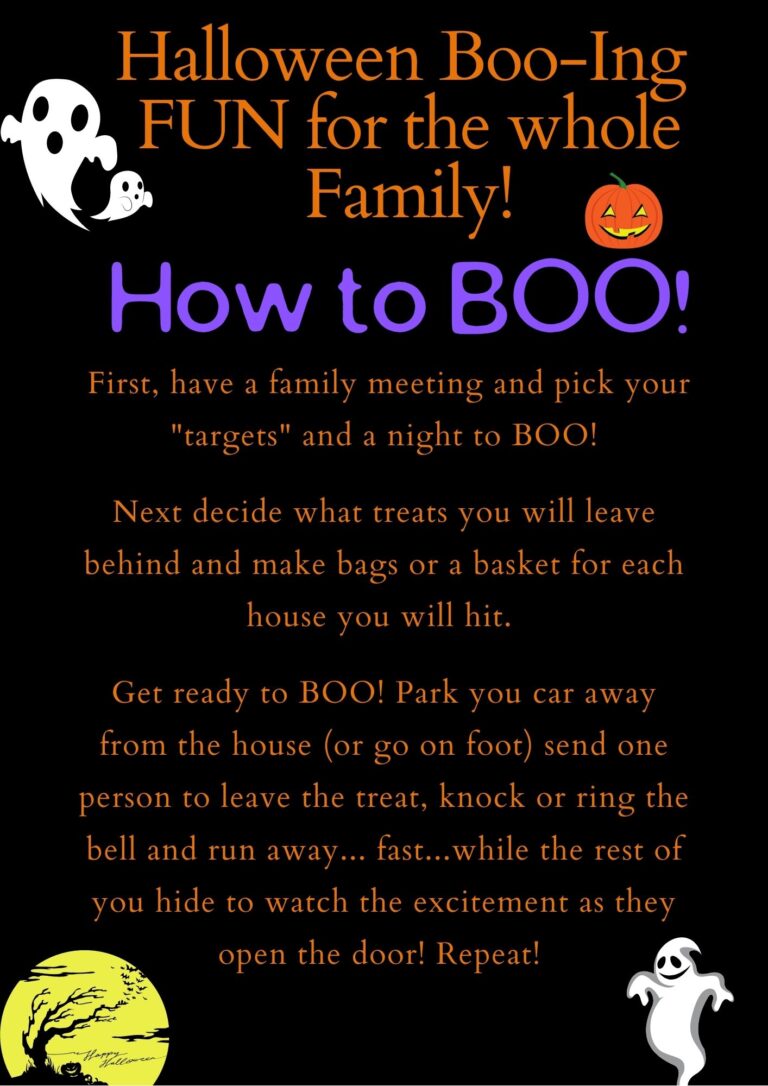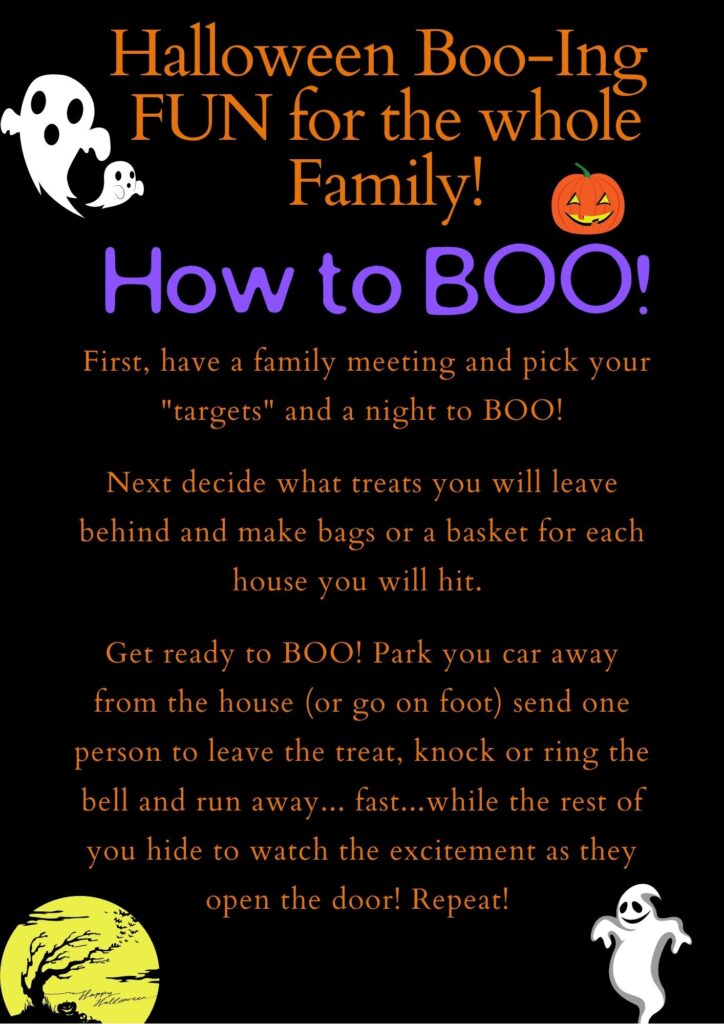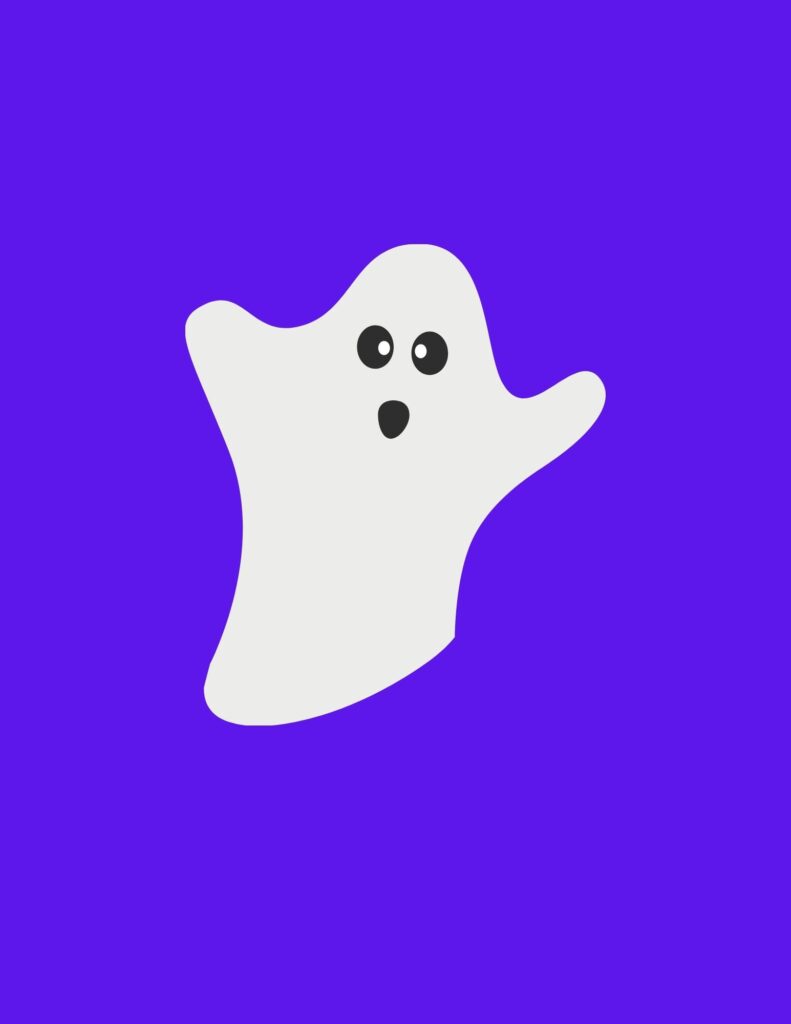 If you want to add a homemade treat to your BOO'ing gifts...these Halloween Eyeballs are so much fun! We have always left these Edible Eyeballs as part of the treat we leave behind. It's our family "calling card"!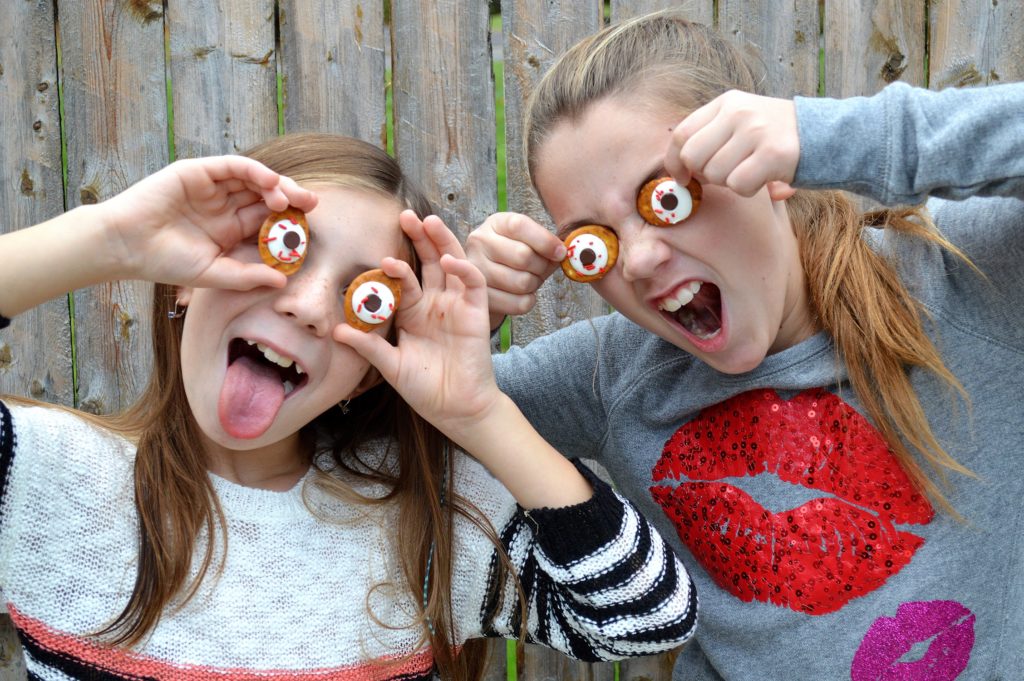 The kids love making them as much as they do eating them!
I hope your family has the BEST time Boo-ing!!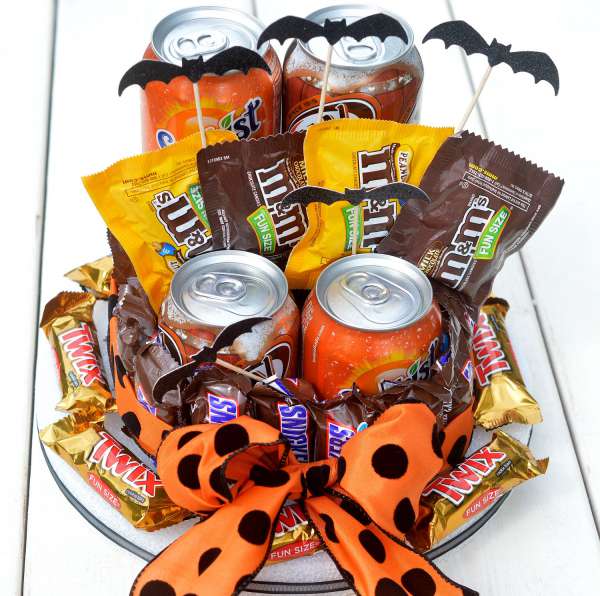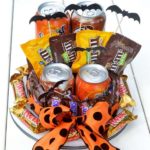 Print Recipe
Halloween Eyeballs
Ingredients
Round

oval or square pretzels

White chocolate disks

like Wilton, found at a craft store

Brown M&M's®

or green or blue...eye colors...flip them print side down

Red jimmies

that's what I call them you may call them sprinkles
Instructions
On your baking sheet, place pretzels in a single layer. Put one white chocolate disk in the center of each pretzel. Place in a 350 degree preheated oven for approx 2 ½-3 minutes or until chocolate is shiny but not melted, (or else it may fall through the pretzel).

Remove your baking sheet from the oven and sprinkle with red jimmies. Invert (print side down) one M&M® in the center of each "eye". Cool in your fridge or cold garage for 20 minutes and they will remain hard until ready to eat.

These keep well for a week in a sealed container.

Colleen's Notes: After experimenting over the years, I now always use Wilton chocolate disks, other brands may require an additional 30 seconds to 1 minute or so more of melt time (and often stick together and become impossible to seperate…not a fan).
For lots of other fun ideas on making BOO'ing Treats, visit the Mars® Wrigley® Boo It Forward Center HERE. And Save $2.00 on on ONE (1) 6pk 8oz Cans or TWO (2) 2L and 2 bags of Mars® Candy!
For even more fun!! Enter to win a $1000 Walmart Gift Card!!