Thanksgiving dinner is great, however, I think I/we love the leftovers even more! How about you? This Leftover Turkey Recipe – Crispy Turkey & Rice Burritos is so yummy that you better make sure you have lots of leftover turkey!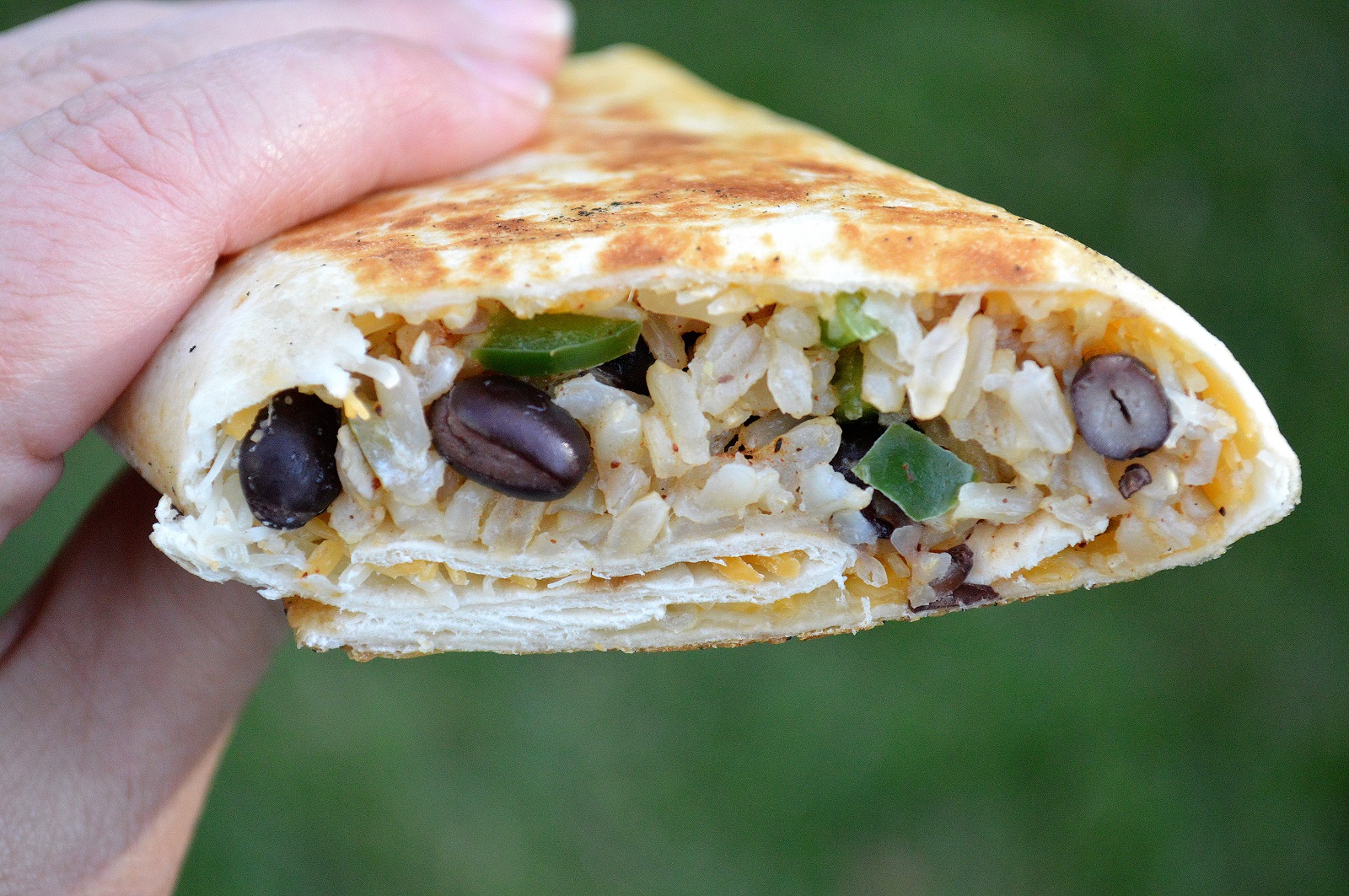 Thanksgiving is like a sport, lol! We prep, we feast, we drink, we socialize, and the dishes…ugh, the dishes! The leftovers get me as excited as the big day itself. I mean straight-up, just reheated…the leftovers are delicious, however, get a little creative and you strike culinary gold!
I like making these Crispy Turkey & Rice Burritos spicy! I was afraid to put that in the title since it could scare some away, BUT, you know what I always say…Make it the way you want to eat it. Super spicy, not spicy, more rice, more meat or whatever…Make this recipe your own.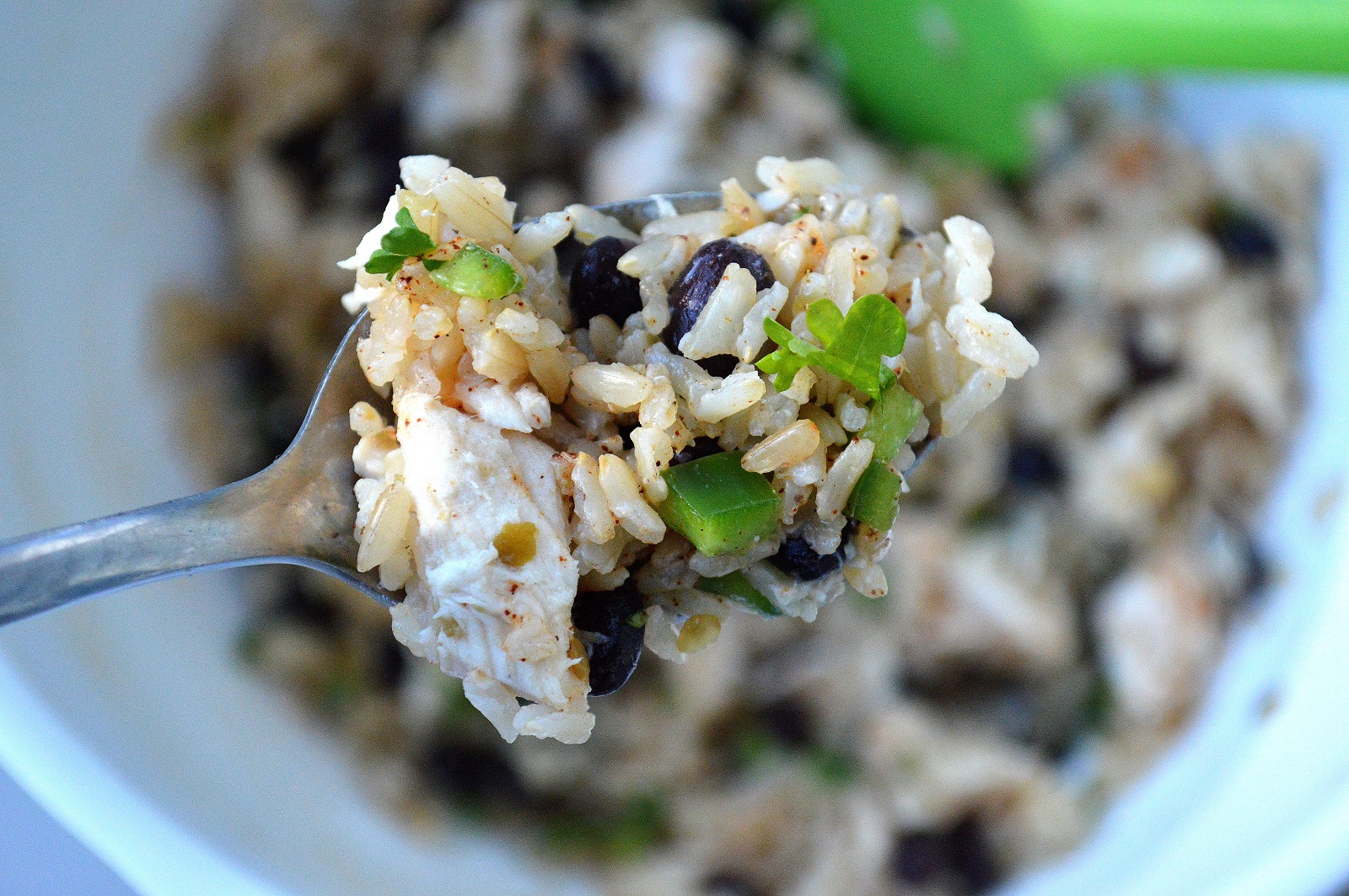 I've talked about Veetee Dine In Rice and sung its praises with you before. I discovered them last year and became smitten! Veetee is one of my go-to products! It makes for a great fast lunch that tastes good (just 2 minutes!) Today I have once again partnered with them on a recipe post.
3 reasons I love Veetee are:
Convenience – Fast and no clean-up! Literally, 2 minutes and boom…you have rice!
Taste – Sure its fast, however, it is delicious!
GMO & BPA Free– Coming from the U.K. Veetee has high standards for both their product & packaging.
A product doesn't get much better than that in my book! Somehow Veetee has figured out a way to cook rice in 2 minutes flat and it's moist, full of flavor and delicious…The Basmati is sticky, just as it should be…it's better than my local Chinese takeout, seriously!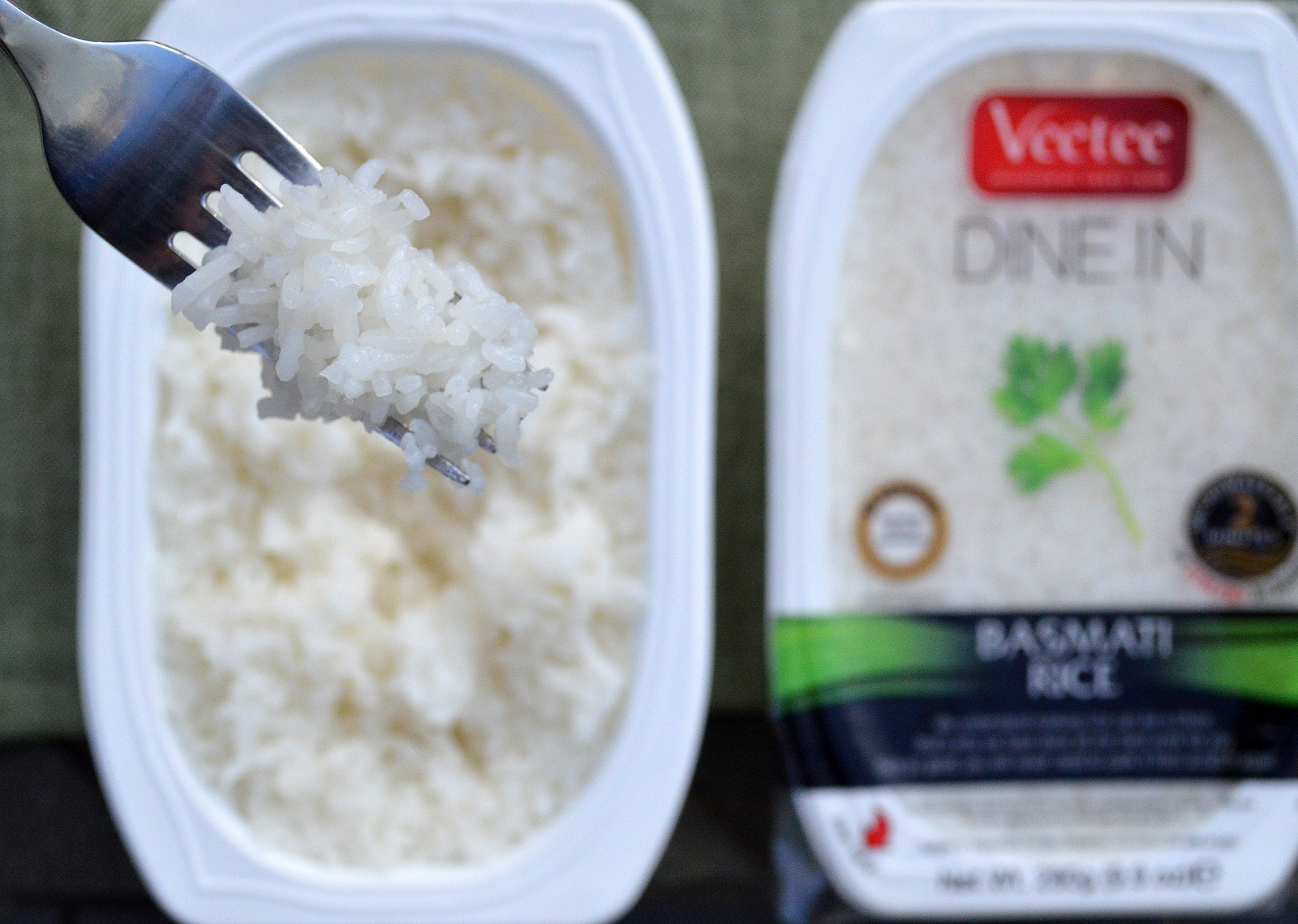 Veetee Rice hails from the UK, is GMO free, is suitable for vegetarians, ovo-lacto vegetarians and many varieties are suitable for vegans. Plus the flavors!  They've got white, brown & flavored. Some of the flavors they have at the moment are Basmati, Whole Grain Brown Rice & Quinoa, Basmati & Wild Rice, New Orleans Style Rice, Long Grain Rice, Thai Jasmin, Mushroom and Thai Lime and Herb Rice. My personal favs are the Basmati, Brown and Thai Lime.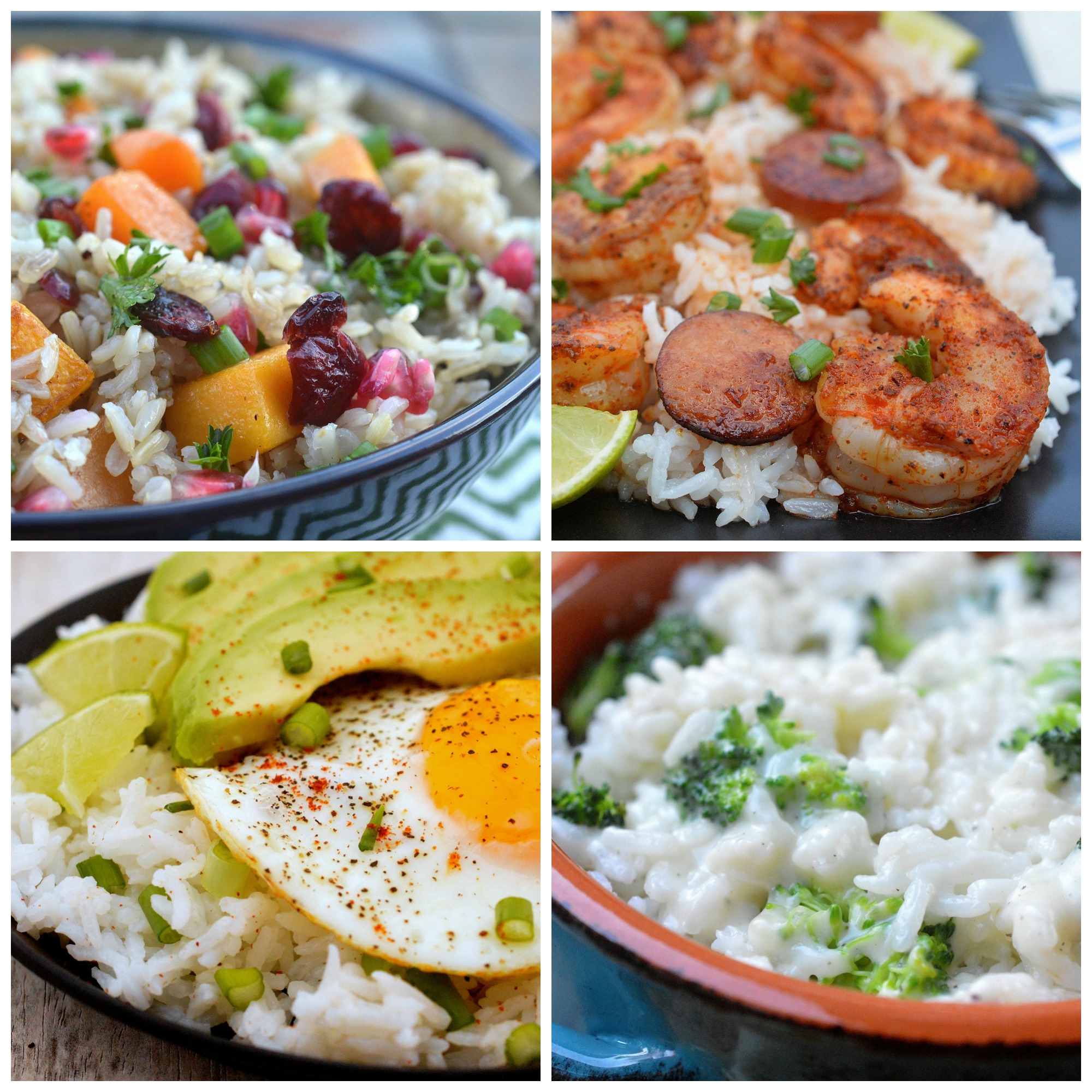 "Since 1987, Veetee's sole passion has been a hunger to produce great quality food.  From our first site in London (UK) to the international customers we satisfy every day throughout the US and UK, we always go that extra mile to create products which not only taste amazing but help to make your life that bit easier, too."
Look for Veetee Dine In Rice and Dry Rice in Shoprite, Walmart or your local grocer or use their store locator. Also check out my other recipes using Veetee: One Pot Cajun Shrimp & Sausage, Fall Harvest Rice Bowl, White Cheddar Cheesy Broccoli Rice and Fried Egg & Avocado Breakfast Bowl. Bonus! I just realized all of these recipes are gluten-free as well! Todays's recipe can be GF as well if you use corn tortillas.
Hope you try out Veetee, I know you will love it! And my Leftover Turkey Recipe – Crispy Turkey & Rice Burritos is a simple, delicious way to enjoy the bounty of Thanksgiving! Works great with chicken too!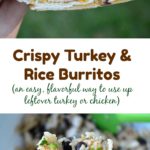 Print Recipe
Leftover Turkey Recipe - Crispy Turkey & Rice Burritos
Ingredients
1

package Veetee rice

Brown, white or whichever flavor you enjoy

1

cup

diced leftover turkey or chicken

2

TBS

parsley or cilantro

1/2

cup

black beans

drained and rinsed

1/2

jalapeno

minced

Salt & pepper

Chili powder

Cayenne pepper

if you want more heat

Lime wedge
Instructions
Cook rice according to package directions (yes! It really only takes 2 minutes).

In a mixing bowl, combine rice, turkey/chicken, parsley or cilantro, jalapeno, and seasonings.

Toss until combined.

Squeeze lime wedge into the bowl and toss again.

Taste and adjust. Add more seasoning until you get it to your desired taste.

Heat a cast iron pan or heavy pan. Spritz the pan with cooking spray.

On a tortilla, sprinkle about 1/4 cup to 1/3 cup of cheese, then along the middle, spoon your rice/turkey mixture.

Fold the edges in and wrap your burrito, press down a bit to secure it.

Spray the top of your burrito lightly with cooking spray and place in your hot pan, flip after about 40 seconds to 1 minutes (just depends on how hot your pan is).

Once the other side is browned and crispy as well, remove, cut and enjoy.

Serve with sour cream and salsa.
Notes
Add anything extra you may enjoy. This recipe has no rules!
If you enjoy heat, add the jalapeno seeds.
If you do not enjoy spicy, you may want to use a standard green or red pepper instead.