Thank you Potatoes USA for sponsoring this post. Make a delicious and convenient meal for your family tonight with potatoes!
Did you know that the average American eats 45 pounds of potatoes a year?? Yup! The humble potato is the most popular vegetable in the U.S. and these crazy delicious Loaded Sheet Pan Roasted Potatoes are just one of the many reasons why potatoes will always be my number one vegetable!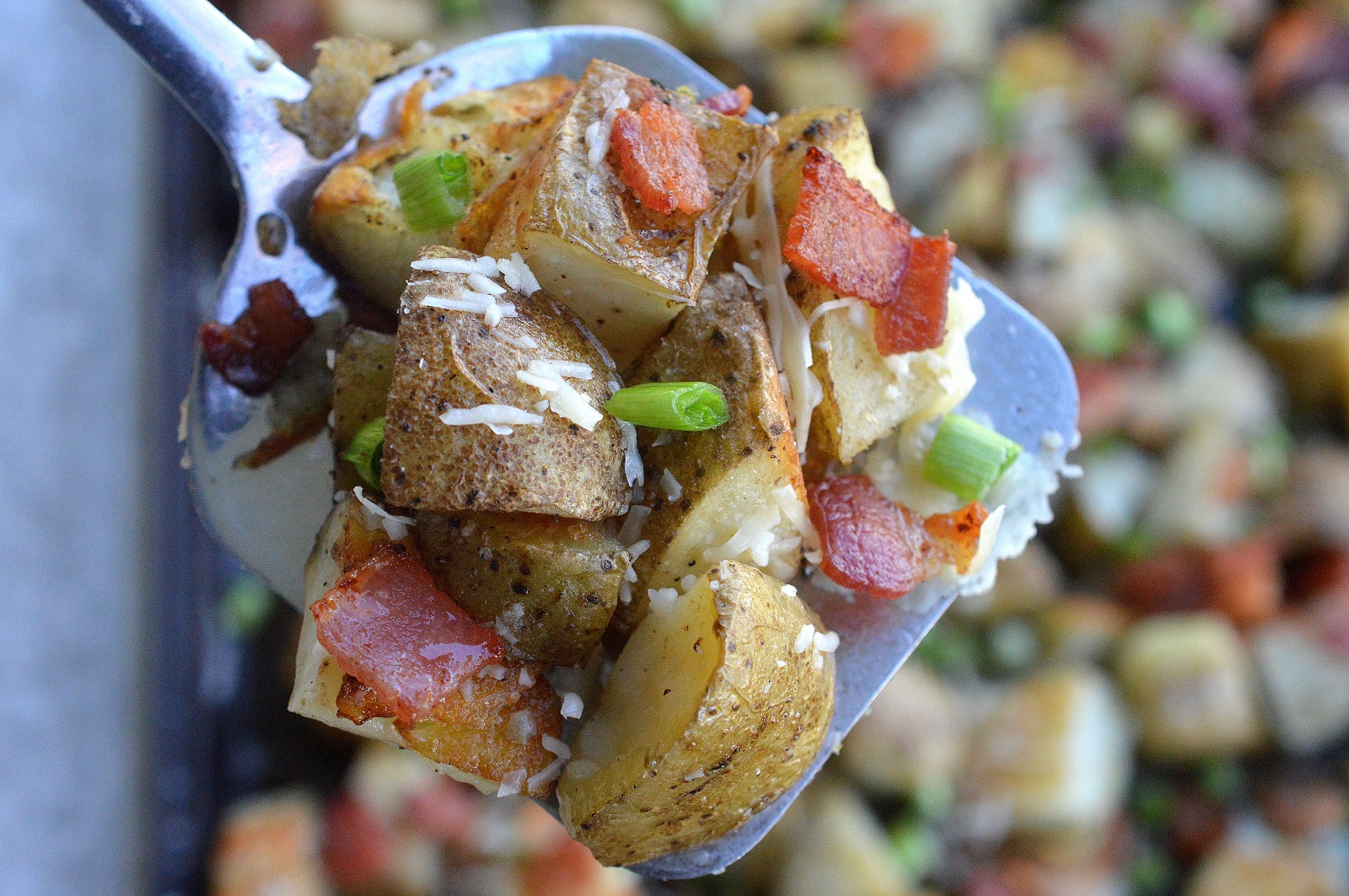 I have once again partnered with Potatoes USA for this deliciously fun recipe. I'm always excited to make and share potato recipes!
Russets, reds, yellows, whites, purples, fingerlings and other potato varieties each have a distinct flavor and cooking properties. When it comes to potatoes, the possibilities are almost endless.
Potatoes are convenient, so many quick and easy ways to serve them
Potatoes are a culinary canvas of unlimited possibilities, you can do almost anything with a potato for breakfast lunch or dinner
Potatoes are a key staple in every cuisine around the world, from simple to spectacular preparations...you will find potatoes in every culture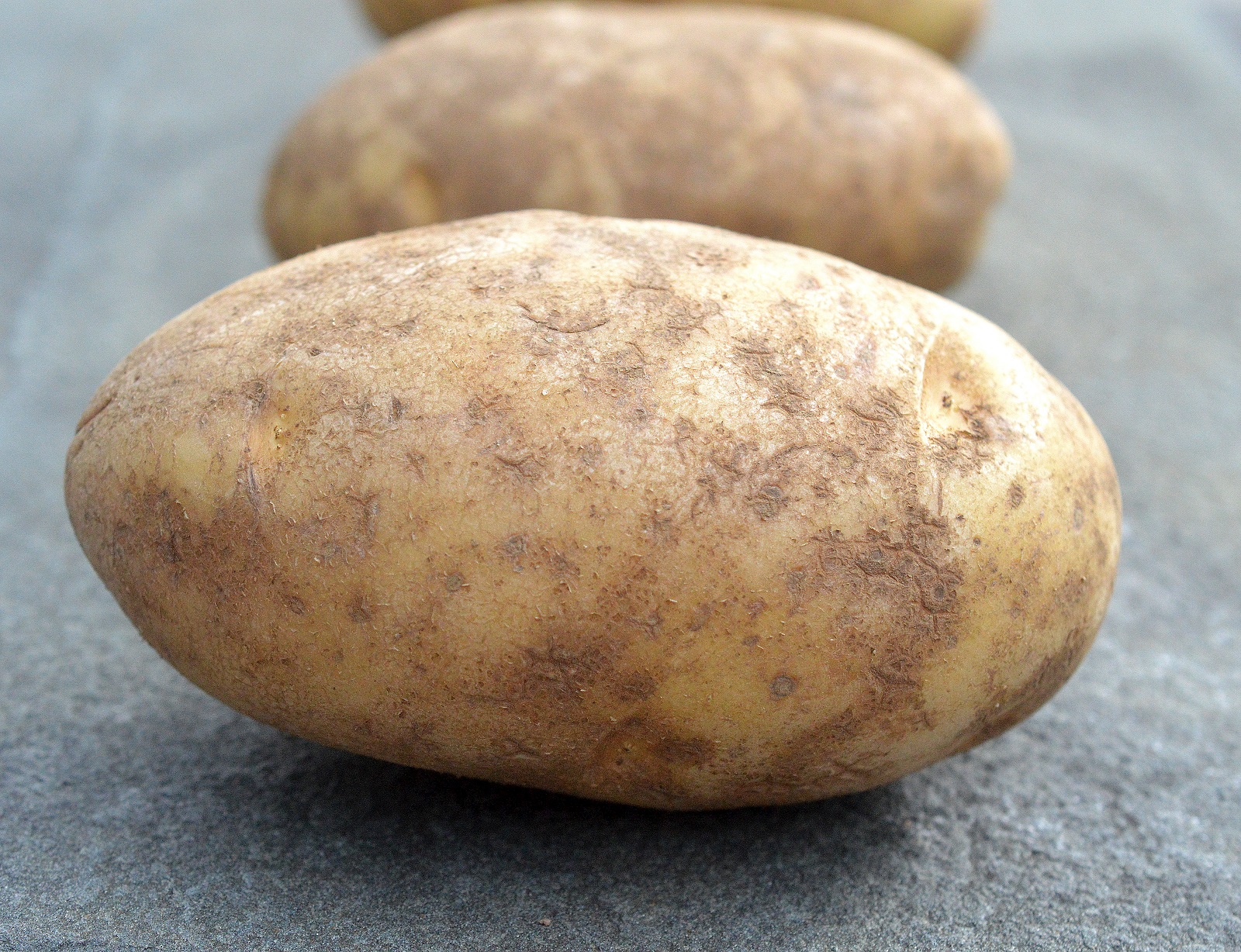 For this Loaded Sheet Pan Roasted Potatoes recipe, I chose the humble yet hardworking russet potato. From soups to pierogi to mashed to fries, I enjoy using russet potatoes! And I really like the skin! So much so that I often leave it on in my mashed potatoes. I love the taste and texture and potato skins are good for you too! We all know that potatoes are nutritious, however if you compare the same amount of the inside of a potato and the skin of a potato (say from two potatoes)...the skin has double the amount of seven nutrients, five times more riboflavin, seven times the calcium and 17 times more iron than the same amount of flesh! SO easting the skin when you eat potatoes is a win in my book! OK, now I am getting hungry, lol!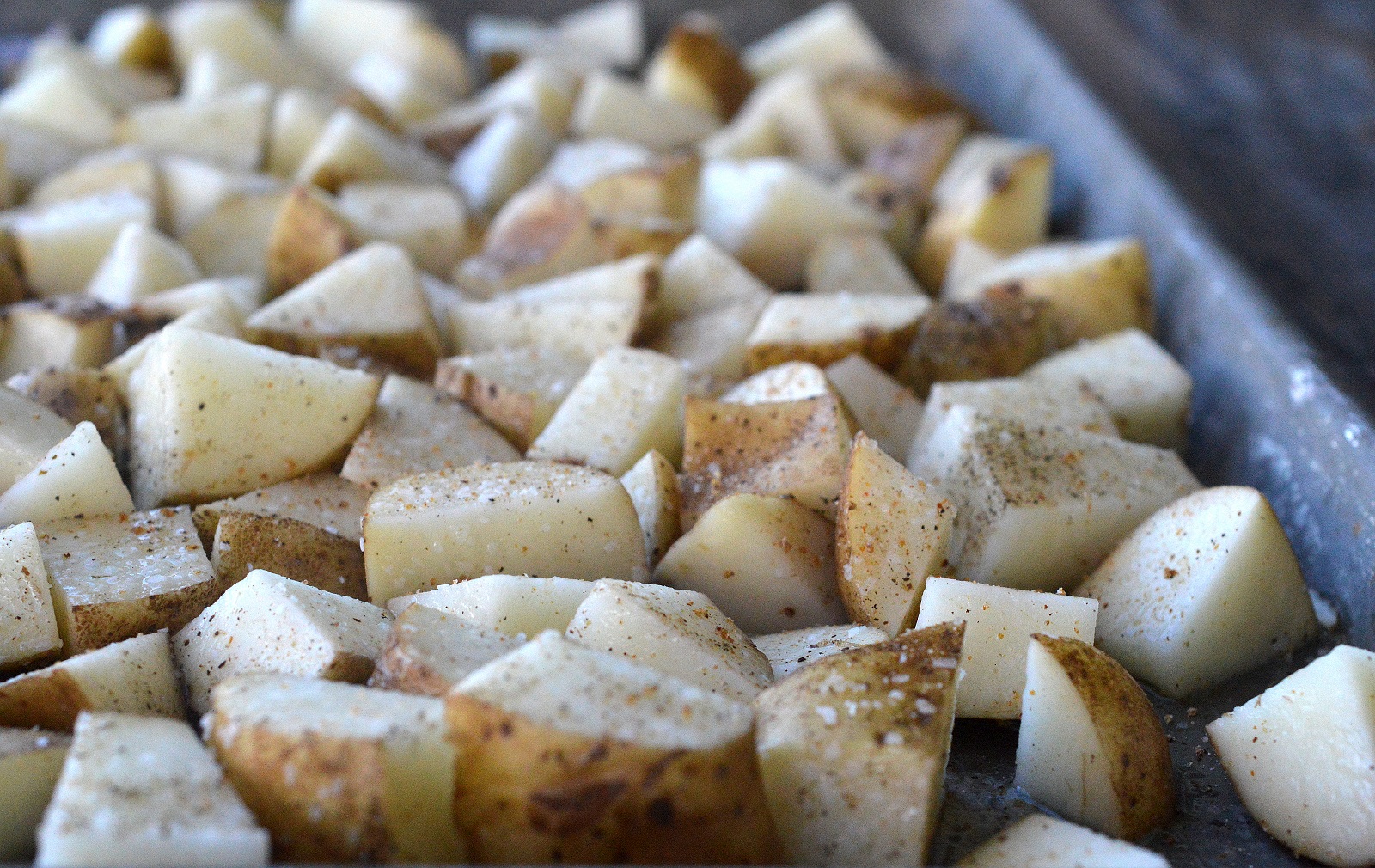 When it comes to roasting potatoes, I like using a sheet pan because I can easily control seasoning of the potatoes. I can watch for the crispiness level we enjoy and if I want to top them like I did today with these Loaded Sheet Pan Roasted Potatoes, I can make sure that they all get a little something vs when they are all piled atop one another in a baking dish. You can even lay down a piece of parchment paper on the tray if you like to make cleanup even easier!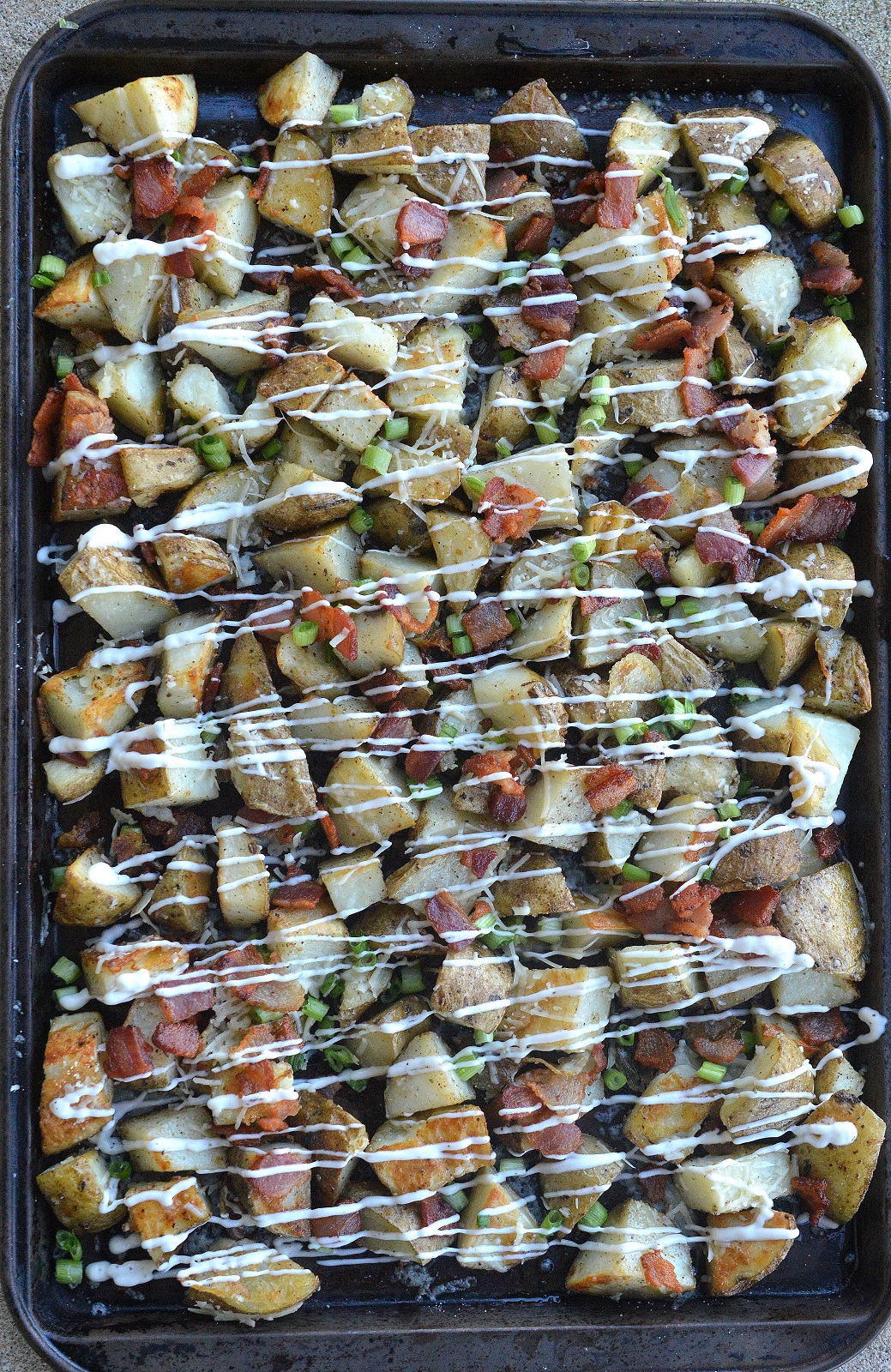 Feel free at add or subtract what you like from these babies. Cutting the potatoes into small bite-sized pieces makes for a quick bake. I added bacon, Parmesan cheese, Scallions and a little Homemade Sriracha Salt (yum!). Then I decided to drizzle with ranch dressing...because, why not?? You could also add some caramelized onions, mmmm! Guess what I did with some of the leftovers the next morning?? Yup!! I put an egg on it...a fried egg and it was glorious! Hope you try these Loaded Sheet Pan Roasted Potatoes! Tag me on social if you do, I'd love to see your creation!
For all things potatoes, including recipes, nutritional information, news and more visit Potatoes USA and the Potato Goodness Facebook Page.  Thanks again to Potatoes USA for sponsoring this post! 
I was selected for this opportunity as a member of CLEVER and the content and opinions expressed here are all my own.
Enjoy!!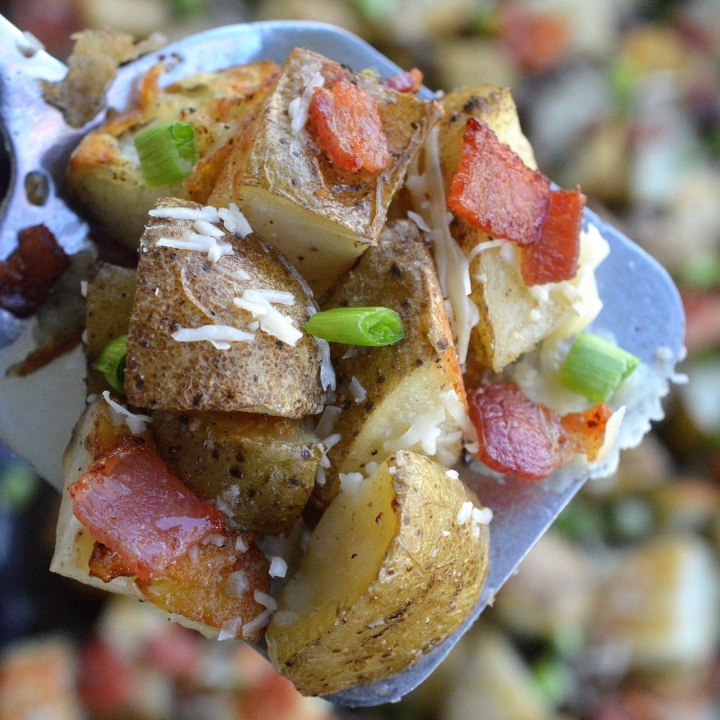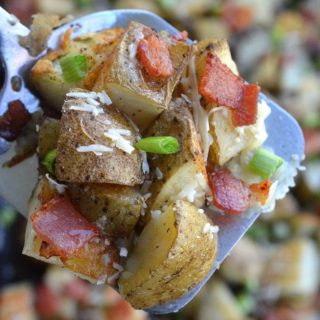 Loaded Sheet Pan Roasted Potatoes
Ingredients
5

large russet potatoes

2

TBS

olive or grapeseeed oil

Kosher salt & pepper

½

cup

shredded Parmesan cheese

8

crispy strips of bacon

⅓

cup

chopped scallions

Ranch dressing
Instructions
Preheat your oven to 375°F

Wash your potatoes. Cut into small bite-sized pieces and place them on a baking sheet.

Toss potatoes with oil, season well with salt and pepper.

Bake for 15-20 minutes, tossing midway.

Once potatoes are done to your liking, pull them out, sprinkle with Parmesan cheese and place back into the oven for a few minutes until cheese melts.

Sprinkle with bacon and scallions. Drizzle with Ranch dressing and enjoy!
Notes
A drizzle of Sriracha is a great addition if you like things spicy.
Leftover potatoes are great with a fried egg over-top for breakfast!
Follow me on Tik Tok for 1 minute videos