Valentine's Day Buttons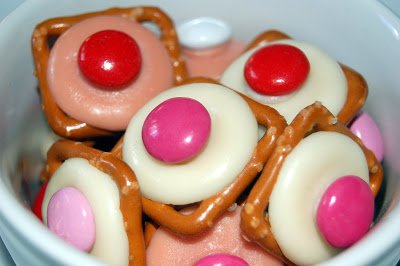 Valentines Day is just around the corner.
Funny how I never paid much attention to the Valentines Day until I had kids…now I can't escape it. Anything to put a sparkle in their eyes makes me happy…am I right??!!
I have never been into the whole "buy me a card, present or dinner because someone told you to thing" (right honey??). But I do love to make things with my kids and I really enjoy cooking with them. And when its a super cute treat like these Valentine's Day Buttons, even better!
So over the next couple of days, I will share some of what we are planning for Valentines Day.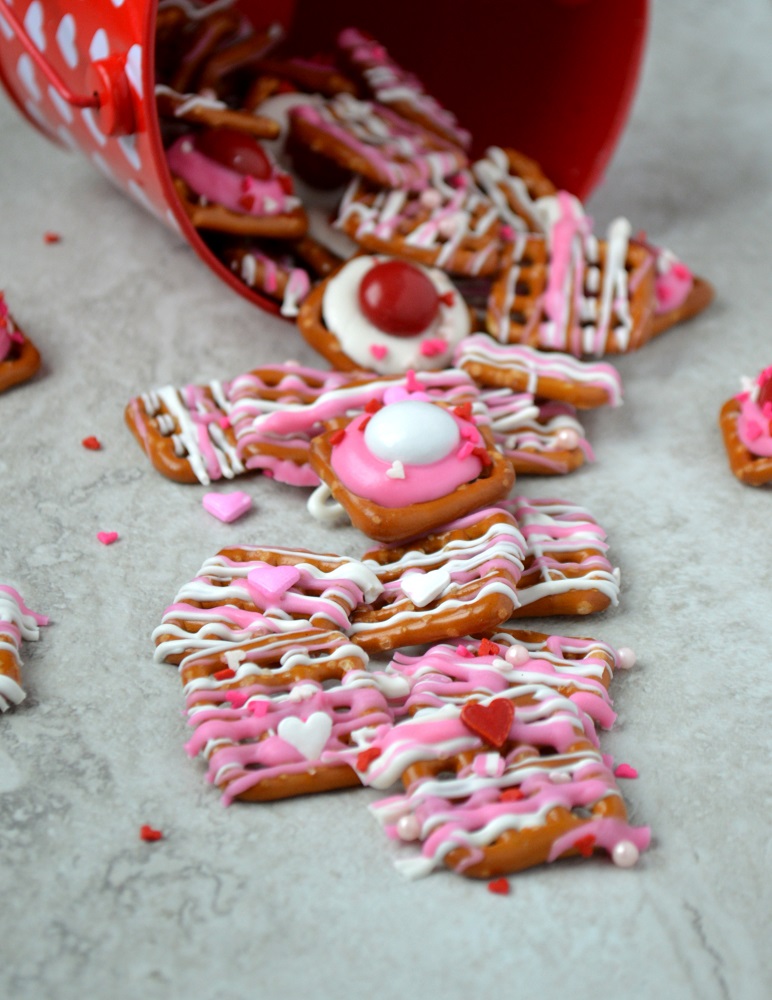 Valentines Day Buttons
Valentine's Day Buttons are such an easy treat for the kids to make for their class and the kids just can't get enough of them!
Throw some in a $1.00 white or VDay crock from a craft store, wrap it up in a treat bag with a pretty ribbon and you have a cute parent, grandparent, bus driver or teacher treat as well.
Snap pretzels
Pink and white melting disks from the craft store
Valentine M&M's or candy dots
Preheat oven to 350 degrees.
Place pretzels right side up on a baking sheet, place a chocolate disk on each and carefully place in the oven for 2 minutes. Just long enough for the chocolate to begin to melt. Pull the tray out of the oven and quickly press one M&M onto the center of each chocolate disk. Put the tray in your garage or fridge to set.
Once set, keep in an airtight container until ready to eat or gift.
Enjoy!!
Colleen