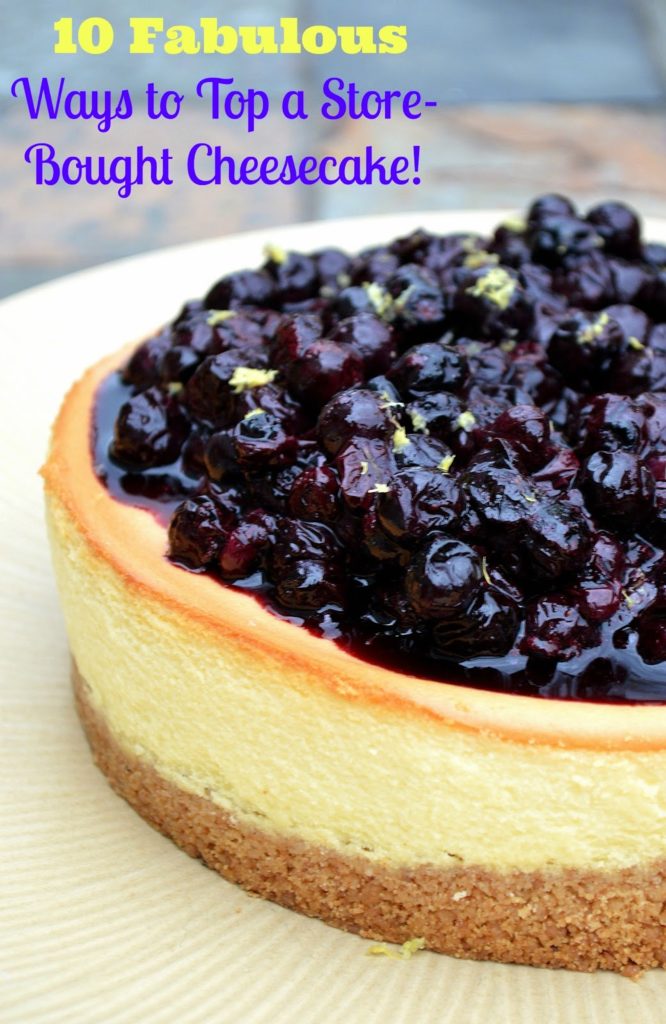 Every wonder just what you could do to that store-bought or homemade cheesecake to take it from good to great? I've got 10 ideas for you over on one of the sites I contribute to, including a fresh, easy, delicious and impressive Blueberry Compote Topping!
10 Ways to Top a Store-bought or a Homemade Cheesecake!
What's your favorite cheesecake topping?




Enjoy!