Lucky for me my husband and kids enjoy fish and seafood as much as I do, so it's something we eat often. Here are 10 Favorite Seafood Recipes of mine.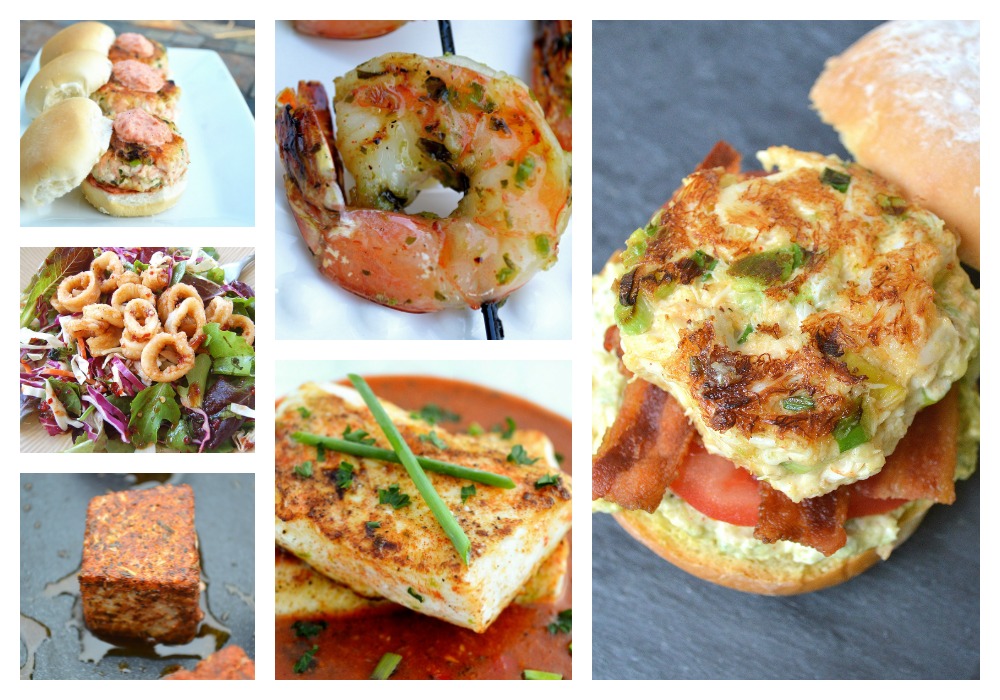 I will take food from the sea just about any way you want to give it to me. My husband likes it all and our kids are big fish eaters. I teamed up with FultonFishMarket.com a few months back on both a recipe and a Twitter Party and in addition to becoming a customer, I have told more people about their ocean to your-front-door delivery than you can possibly imagine.
A couple friends even started FultonFishMarket.com's weekly CSF delivery service (just like a farm CSA...but this is from the ocean...so it's a CSF...Community Supported Fishery...LOVE that!). I am in the midst of starting one for my family, neighbors and friends too. I can't wait! Once grill season is upon us, we eat a lot of seafood.
FultonFishMarket.com provides daily access to the largest selection of seafood in the Western Hemisphere (2nd largest in the world) and it's been around for almost 2 centuries. And now...they deliver!
You now have a better option to buy and eat and enjoy seafood!
FultonFishMarket.com specializes in fish from U.S. waters which have the most highly regulated fishing. All of their fish is fresh and sustainable. FultonFishMarket.com guarantees that their fish is sustainably sourced, and is always legal. The selection on their consumer site is carefully curated to offer only the tastiest fresh fish, safest seafood and most sustainable seafood selections.
Did you know:
Portion-for-portion, seafood is lower in calories and saturated fats than other meats
The fats found in seafood, namely Omega-3 fatty acids, are good for you! In fact, they can help lower the risk of heart related diseases.
Studies show eating more fish reduces the risk of developing dementia related conditions by as much as 53%.
Reduce the risk of heart disease by 36% by eating just two seafood meals per week.
Worldwide research has indicated the EPA and DHA omega-3s from seafood may help hearts to:

maintain normal heart rhythms
reduce inflammation
reduce chance of stroke
lubricate red blood cells to slide through closing arteries
reduce the formation of blood cells
relax the walls of blood vessels.
These are my 10 Favorite Seafood Recipes!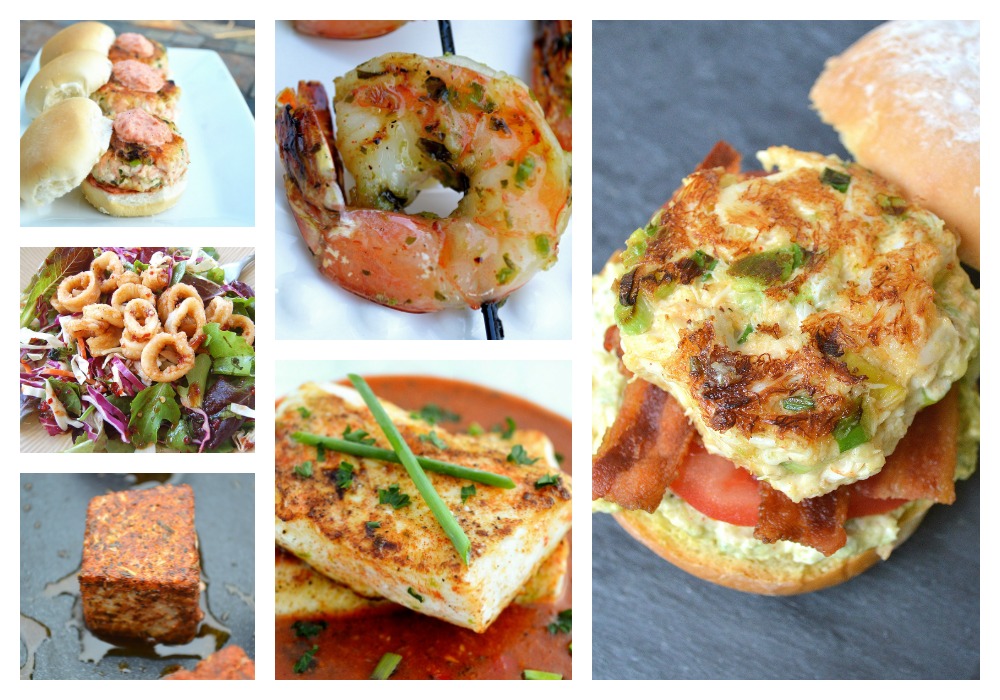 Pan Seared Halibut in Thai Curry sauce (a restaurant quality dish made in 30 minutes!), Clams Casino (my husband and I can never get enough and no restaurant compares...Yikes!! I need to update that pic, however we always inhale them...no time for a photo, lol), Asian Calamari Salad (addictive & delicious!), Salmon Sliders, Blackened Tuna Bites (both party favorites), Grilled Honey Lime Grilled Shrimp (finger lickin' good) Spicy Grilled Shrimp (we go waaaaay back!) Avocado Crab Cakes with Bacon & Spicy Avocado Remoulade (crab, avocado and BACON?? Heck yes!!), and one of my all-time fav's and a big hit with guests 10 Minute Garlic Shrimp.
Enjoy!