Ever meet someone and you just instantly click?  That is how it was for me when I met Linda of Giggles, Gobbles & Gulps.  She calls me her "Foodie Crush", something which always cracks me up!
We had never met in person and found ourselves at the same conference a little over a year ago.  Soon after the conference began, she was commenting on my Tweet saying "YOU ARE HERE??" Needless to say, as soon as the first break started we met and bonded.
Since then we have had some fun times together, we even did a TV show together and misbehaved a time or two (just a bit)!  I adore her fun personality, sense of style and her imagination when it comes to cocktails and food!
Today, while she is in Disney Land (ummm...not jealous one bit...) I am guest posting for her.
I would love for you to check out her both site and my recipe for this fun and delicious Spicy Shrimp & Guacamole Tostadas.  The combo of shrimp & avocado is what I call Heaven!
If you like avocados and shrimp as much as I do...here a few more dishes you may enjoy!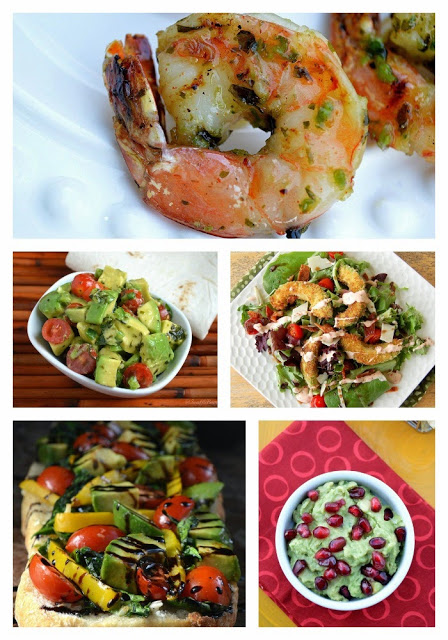 Grilled Jalapeno Honey Lime Shrimp 
Tequila Avocado Salsa 
Crispy Avocado Bacon & Tomato Salad
California Garlic Bread
Pomegranate Guacamole
Enjoy!