Ready for some great holiday cookie inspiration AND a chance at an awesome prize??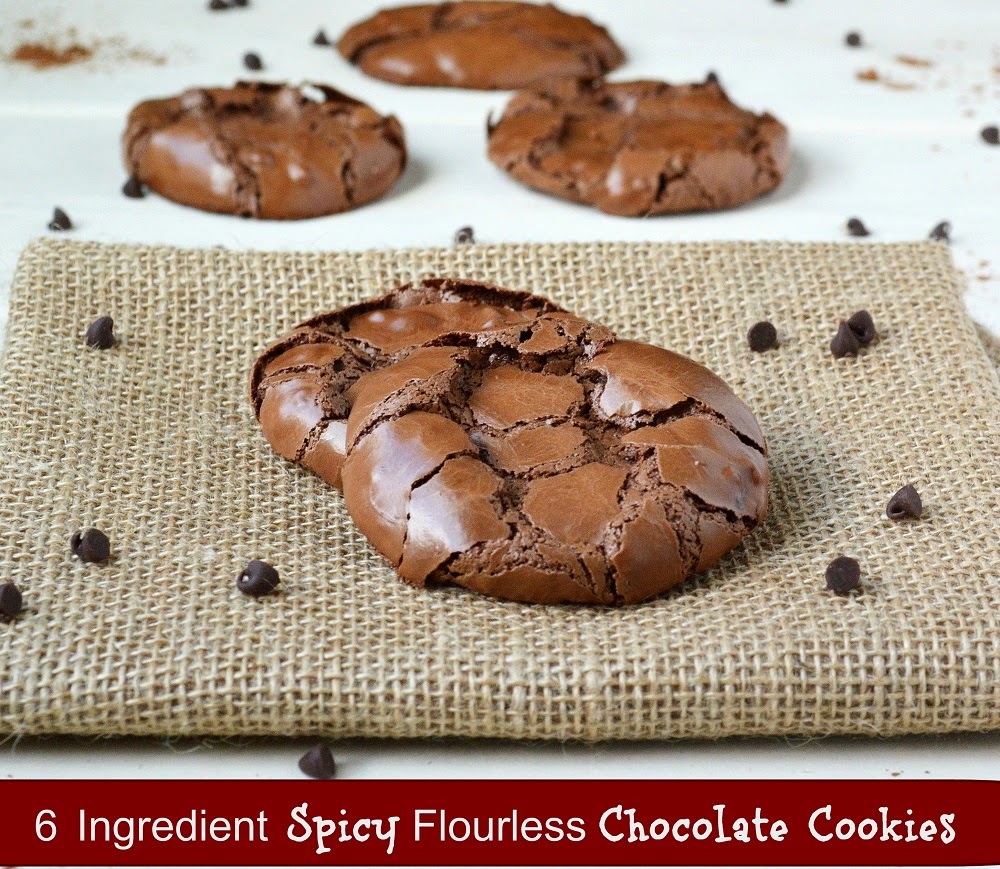 It's THAT time of year again, when the kids begin their super-excited countdown to Christmas break & the holidays, We begin our preparations, make our lists and check them twice…wink!
And for many a big part of holiday preparations consist of planning out the food and the cookies!
The coooookies!
The cookies are one of the best parts of Christmas (for me anyway)! I'm not sure which part I like best, the planning, the actual baking, the packaging or the eating! And if you asked me to name my favorite…aaah, that would be hard BUT I have to go with pizzelles and nope, not a drop of Italian blood is in me 🙂
Some of you may be thinking…is she crazy, why would I want to eat a spicy cookie?? My friends…IF you like chocolate…IF you like spicy…then yes, you totally DO want to eat a spicy chocolate cookie…un-be-liev-a-ble! I have converted many over the years with spicy cookies as well as boozy cookies, both are SO so good! I even pulled Hershey's pr/marketing head aside a few years ago to tell her that they have to start making a spicy Special Bar! Oh!! Sadly, I am still waiting for it, lol! You can make these cookies with traditional cocoa powder or dark chocolate cocoa powder, either way works and they are great for any gluten-free-people in your life :).
These cookies are crispy on the outside (almost like a meringue cookie) and chewy on the inside…Mmmm! A family favorite!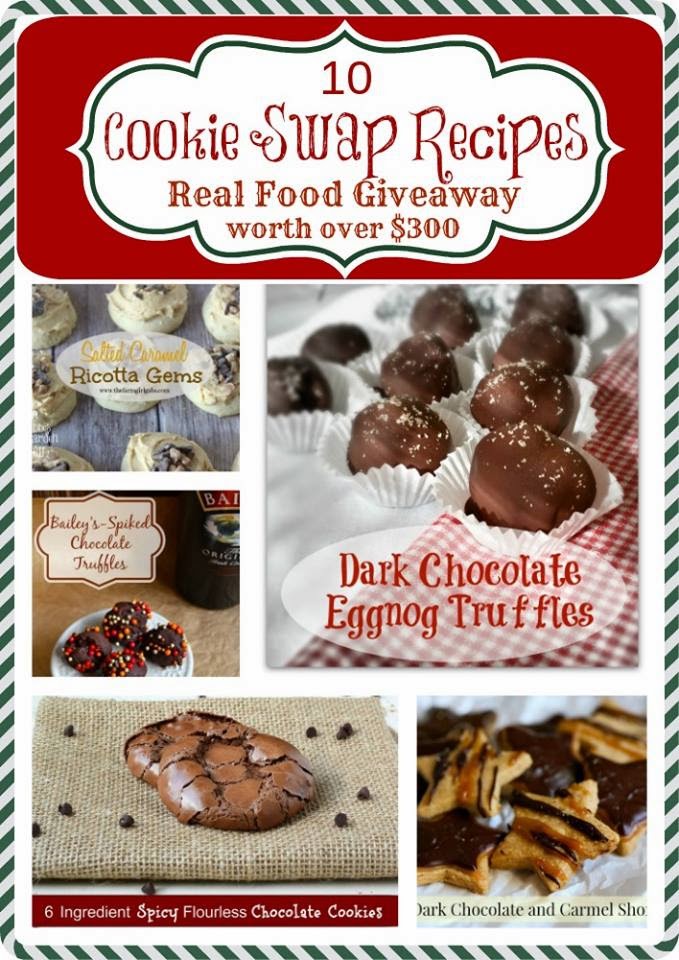 When my blogging friends Lauryn and Trina asked me to partner up with 10 fabulous bloggers for a fun virtual cookie swap, of course I said yes! So we gathered together bring you real food cookie recipes for your holiday season in a #RealCookieSwap!
Whether you're hosting or attending a cookie swap or headed out to a party,
bring with you some special treats that not only taste amazing but use
unrefined ingredients as well. Of all of these cookies, we can't wait to hear
what your favorite is so make sure to share it with us!
When it comes to cooking and baking, butter is a common
ingredient. Up the flavor of your dish by using a quality butter and supporting
a sustainable company at the same time.
Kerrygold
butters are made with milk from
grass fed cows in Ireland. They take pride in how they make their butter and
what goes into so you will not ever see additives or hormones added.
You will taste (and see the difference)!
Continuing on with sustainability in baking, when you are
traveling with baked goods (and when you're at home) it's important to use an
eco-friendly choice.
If You Care
is
a company with a full line of eco-friendly products such as pie pans, baking
pans, parchment paper. Their packaging shows exactly where the product came
from and where it can go after use. Recycling and composting are two of the
most common options! Score!
Both of these products can by found at your local
Whole Foods
as
well as everything else you need to stock up on your holiday baking essentials!
You can be sure that you are buying GMO free when you are buying at Whole
Foods. We all LOVE that!
And just to help you get ready for this season of baking,
we're giving away THE BEST prize package geared toward all of your "real
food and baking" needs this holiday season. Get ready because you are
going to love what's behind door #1….
Prize valued at over
$300:
A Kerrygold "Ireland Gift Pack" which includes
everything you need to put on a good party – a Kerrygold cookbook, 2 wedges
Kerrygold Dubliner Cheese, 2 wedges Kerrygold Swiss Cheese, 2 wedges Kerrygold
Blarney Castle Cheese, 2 wedges Kerrygold Aged Cheddar, 2 wedges Kerrygold
Reserve Cheddar, 2 wedges Kerrygold Red Leicester, 2 wedges of Kerrygold
Skellig, 2 packs Kerrygold Pure Irish Butter, 2 packs Kerrygold Unsalted
Butter, 2 packs of Kerrygold Garlic and Herb Butter and 2 packs of Kerrygold
Softer Butter!! PLUS a $75 Whole Foods Gift Card AND An If You Care package filled with recyclable baking
pans, pie pans, etc.
Be sure to check out these other 9 bloggers
and their amazing cookies in our #RealCookieSwap!
O'Boy! Organic: Dark
Chocolate Eggnog Truffles
The Vintage Mom:
Grandmas
Chocolate Drop Cookies
Groovy Green Livin: 7
Ingredient Oatmeal Chocolate Chip Cookies
Mindfully Frugal Mom: Bailey's Chocolate Truffles
Mom-Blog: Orange
Cranberry Almond Cookies
Real Kitchen and Beyond: CranberryCrumble Bars
Souffle Bombay: 6
Ingredient Flourless Chocolate Cookie
Evolving Motherhood: Salted
Dark Chocolate Caramel Shortbread Cookies
Eat Sleep Be: Gluten Free Lemon Sugar
Cookie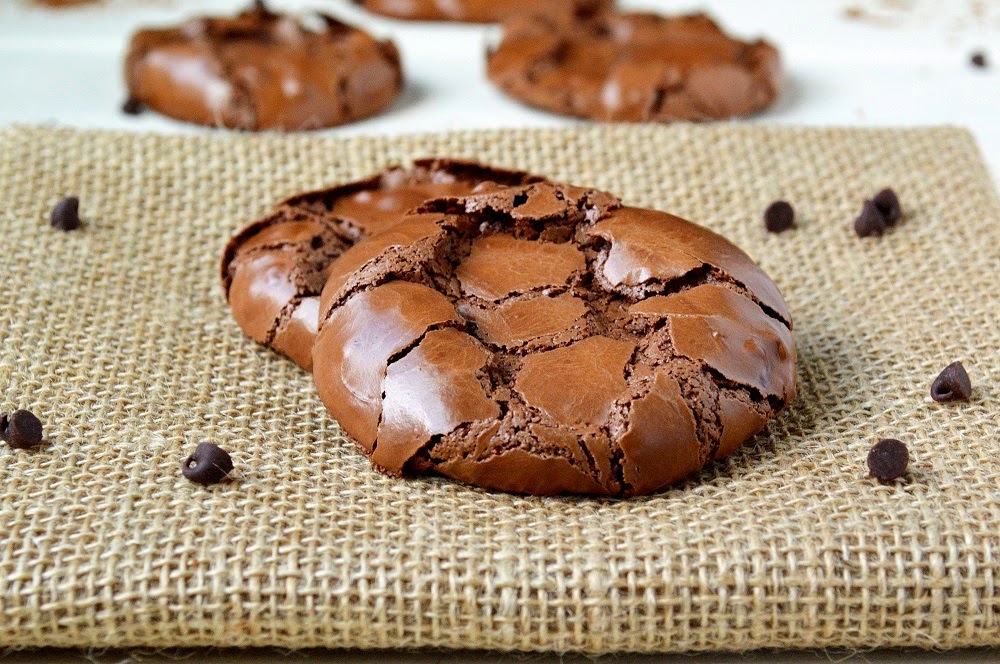 Flourless Spicy Chocolate Cookies
3 cups powdered sugar
1/2 cup cocoa powder
1/4 tsp salt
2 large egg whites, room temperature
1 TBS vanilla
1/2 cup mini chocolate chips
A few shakes of red pepper (the more pepper the spicier the cookie…yum)
Combine all ingredients in your mixing bowl and mic well until all ingredients are incorporated. Refrigerate for 30 minutes. When ready to bake, preheat oven to 350 degrees and line a baking sheet with parchment paper. Bake cookies for 11-12 minutes or until tops are cracked.
Colleen's Notes: The more red pepper you add, the spicier the cookie will be. Taste the batter after a few sprinkles a of red pepper have been added in, if you feel a little heat after a few seconds and you like it, fine…if you want more (like we do) keep adding! You can sub dark cocoa powder for traditional for a dark chocolate flavor.
I'd love to hear if you are skeptical about a spicy cookie and then end up trying this one out!
Enjoy & Happy Cookie Making!