Candy Cane Cocoa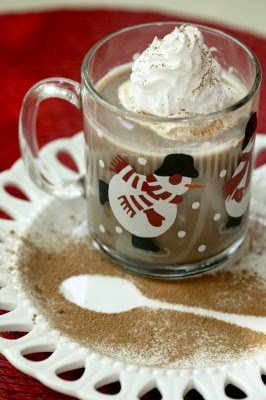 Got Candy Canes??

I hope your holidays are going great and that you are having fun & tasty times!!
How about a cup of this warm chocolate minty goodness? It's just perfect for a family game night, movie night, after a snowy outdoors adventure or as a welcome home from school...treat!
At my home, we make a batch of this the day we take down the Christmas tree and all of the decorations (sniff, sniff) it gives us something to look forward to once the job is done!!
Candy Cane Cocoa
-Picture Me Cooking
3 candy canes, crushed
4 cups of milk
2 ounces of chocolate chips or chocolate
Whipped Cream (optional but ooooh soooo good!)
Click here for how to make homemade whipped cream...you will never go back to the other stuff!
Crush your candy canes in your food processor or place them in a plastic bag (one that seals is best) and pound with a rolling pin or mallet. You can even throw them in your blender and hit crush. Once you have them finely crushed, set them aside. Heat your milk in a saucepan over low to medium heat, Allow the milk to get hot but do not boil. Remove the milk from the heat and carefully stir in your chocolate chips, stir until they melt and the milk is chocolaty. Once smooth, add in the crushed candy canes and stir until dissolved. Pour into mugs, garnish with whipped cream and some additional crushed candy canes or use a a candy cane as a stirrer.
Enjoy!