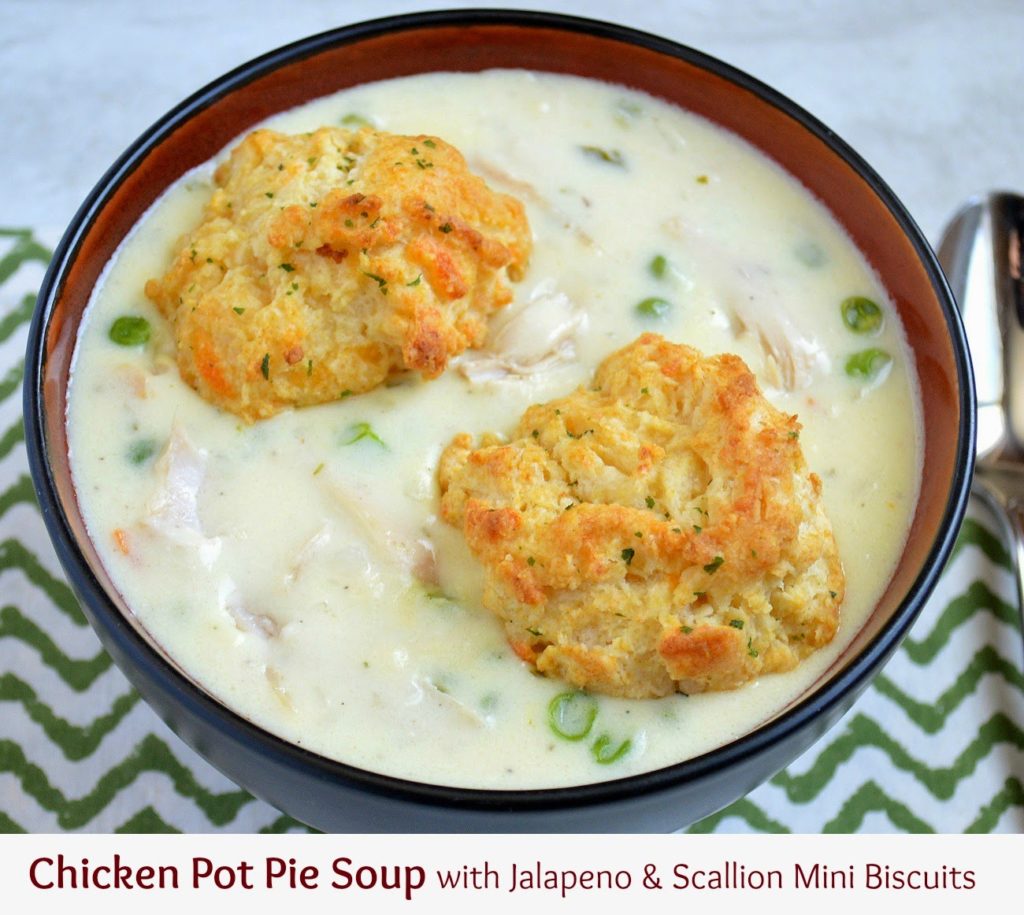 March has in fact come in like a lion (where I live in PA anyway)! So like our famous groundhog, Punxsutawney Phil Sowerby, I too see a few more weeks of soups in our future which is not a bad thing in my book!
Today over on Babble I have my 13 year old son's favorite soup.  When I say favorite…I mean favorite.  I get big smiles and a bear hug when I slide a bowl of this delicious and comforting Chicken Pot Pie Soup in front of my manling!  He will come back for bowl after bowl throughout the day…he just keeps coming back for more and he'll keep saying "mom…moooommmm!!" "This soup is the best" Memories like that,well they are the closest to my heart (and I hope his too!).
Pop on over to get the recipe for my Chicken Pot Pie Soup here, I hope you enjoy it!
Tomorrow afternoon I will have a ridiculously delicious Loaded Roasted Creamy Tomato Soup posted, so pop on back to check it out!
Instead of the traditional Pot Pie, try a bowl of this smooth & satisfying Chicken Pot Pie Soup!
Enjoy!