Enjoy jalapenos? Happen to have an abundance at the moment from your garden or CSA share?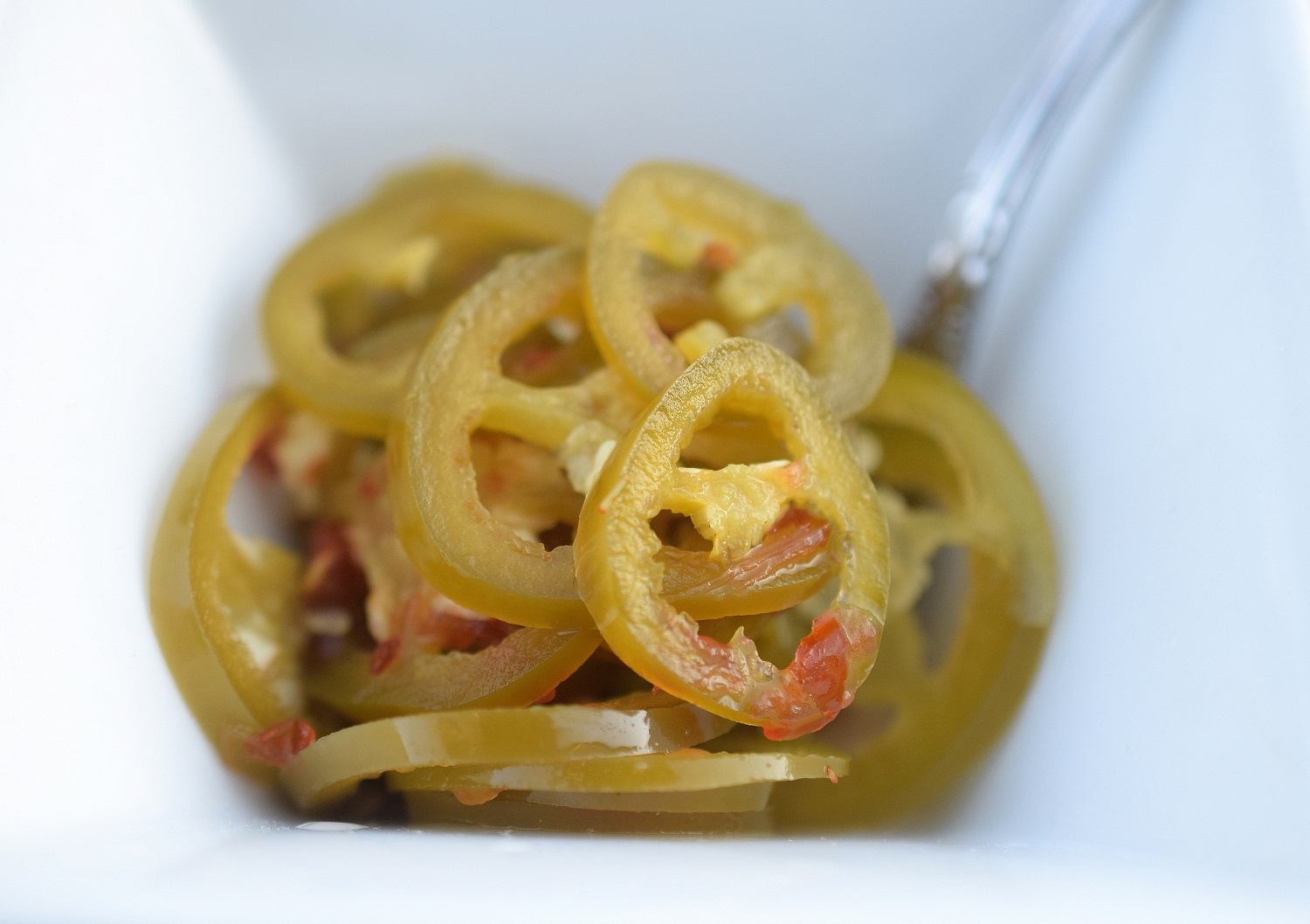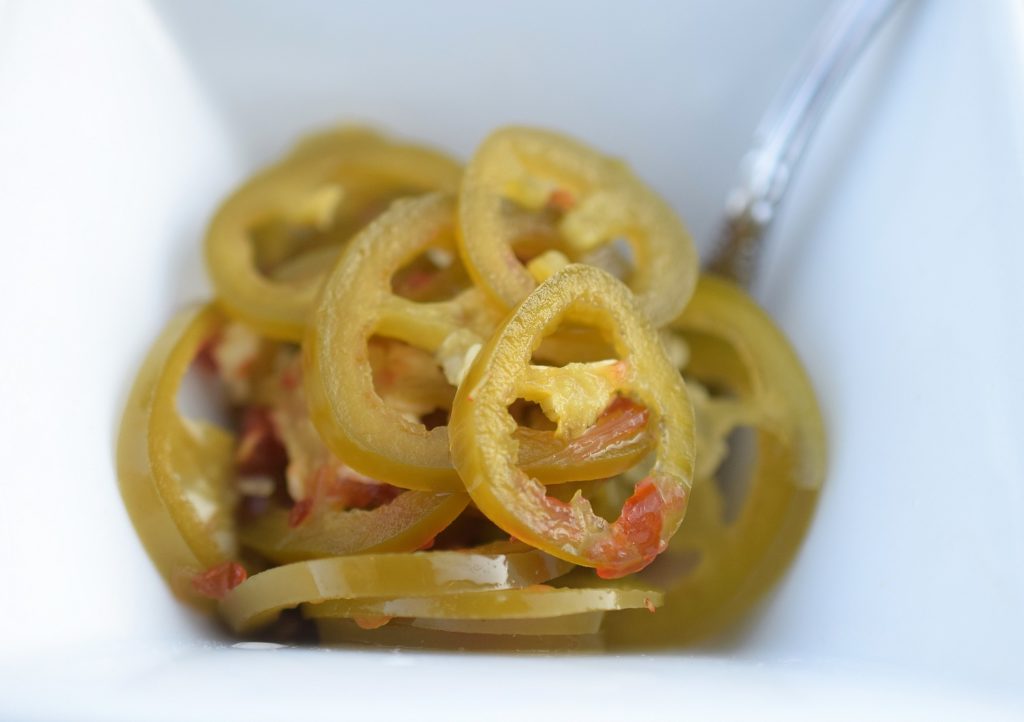 Why not spend 20 minutes making your own Pickled Jalapeno's with part of your bounty…OR run to the store and get a bag full just to do this!
I was tinkering with making a candied jalapenos, however I ended up with more of a pickled jalapeno, not the syrupy sweet yet hot jalapenos I was imagining. BUT…these are good!  My sister keeps popping over to eat them and she never likes anything sweet when it comes to food.  The sweet & the heat are perfectly balanced.
I have never truly canned anything.  The whole process leaves me a little nervous and I decided a few years ago that it was better left for the pros.  I totally want to learn, but not from a book or video. I want to stand in someones kitchen for hours helping them "put things by" and learn first hand as I do it.  I just now wrote that on my 2016 Culinary Bucket List for both my kids and I. Now I just have to find the right canner!
These Easy Pickled Jalapenos take no time at all to make. They are ready to enjoy within 3 hours and keep well for a month.  Jalapenos are funny…you never know just how hot…or not they will be.
If you want them less spicy, tap out some or most of the seeds as you slice.  I know some people wear gloves when handling jalapenos.  I never have.  I'm just careful that I don't touch my eye.  Actually I think the real issue is that a seed could accidentally pop into your eye as you slice…Can you imagine??  If you are making a large quantity, maybe wear gloves, your call…And maybe wear glasses too, lol! 
Use this recipe for Easy Pickled Jalapeno's to top pizza, like my Pulled Pork Pizza, or to top sandwiches, hoagies, nachos, salads or meats.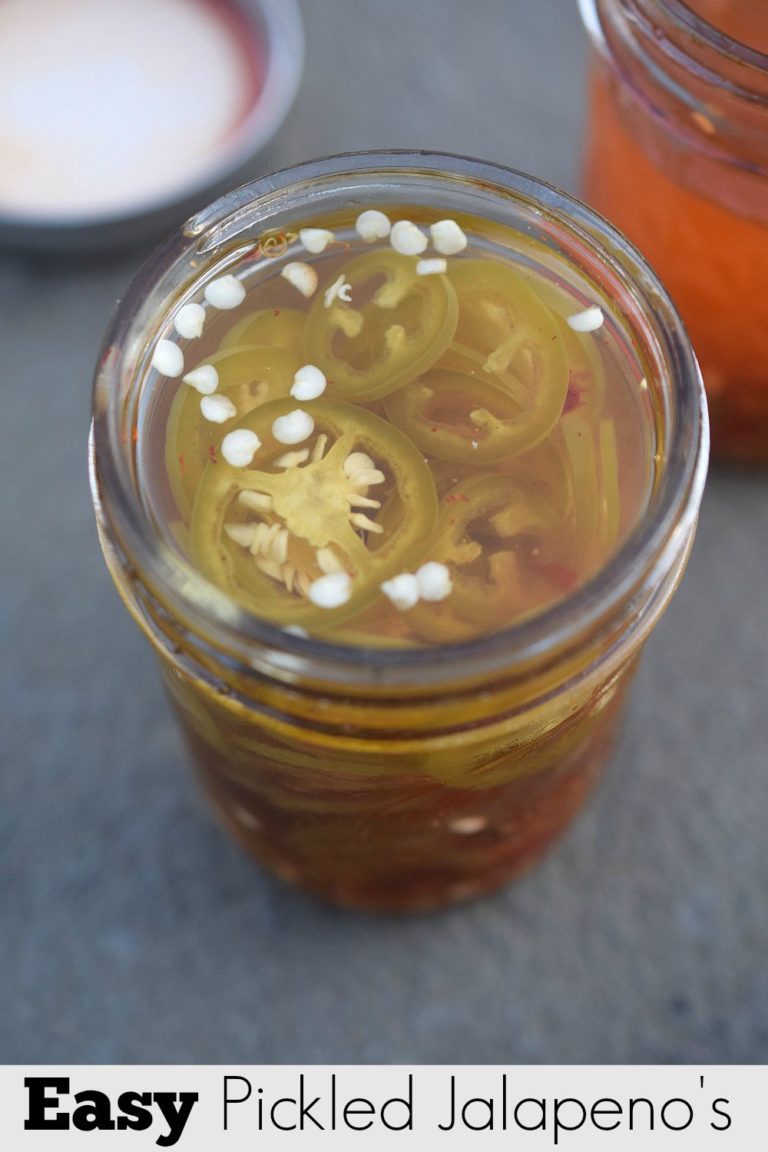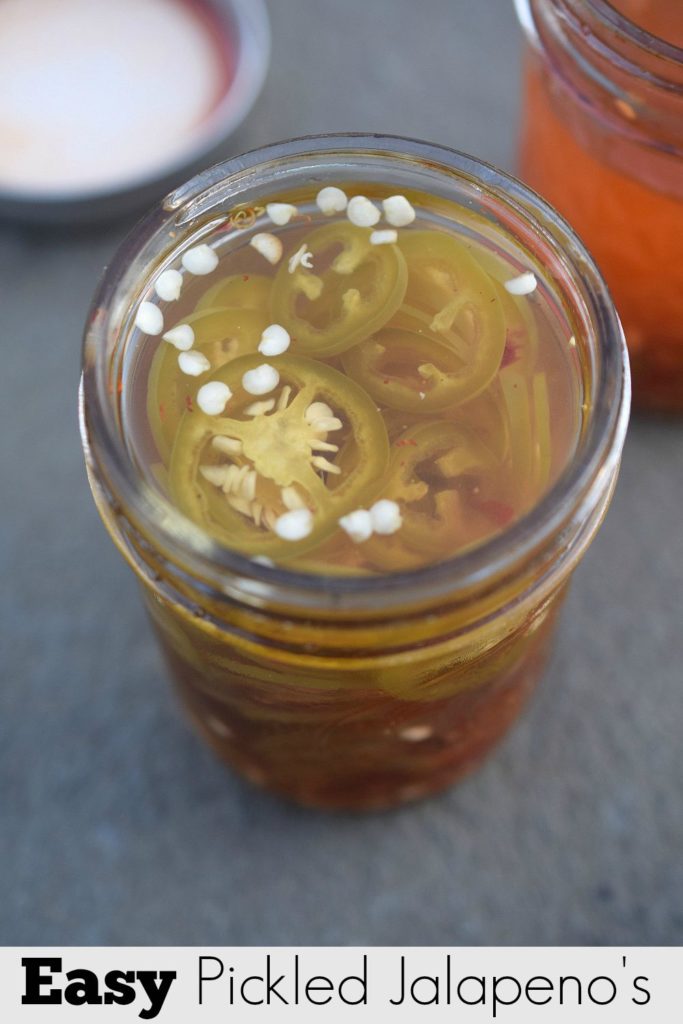 If you enjoy pickled veggies…Try my Sweet & Spicy Pickled Cucumbers or my Spiralized Spicy Pickled Cucumbers which are both pretty and delicious! Both of these as well as the jalapeno's make excellent food/hostess gifts!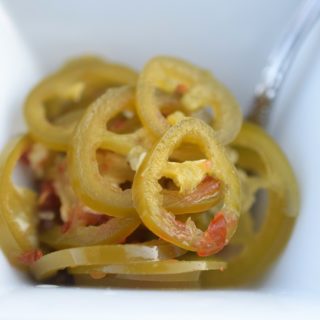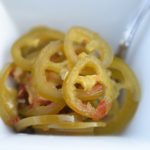 Print Recipe
IEasy Pickled Jalapenos
Ingredients
8-10

large jalapenos

1

cup

vinegar

1/4

cup

water

1

TBS

chili with garlic sauce

or 2 cloves garlic minced

1/2

cup

sugar

Big three-fingered pinch of Kosher salt
Instructions
Cut stems off of the jalapenos and discard. Slice jalapeno's thinly. For less heat, tap out and scrape away some of the seeds.

Place the sliced jalapenos into 2 8 oz mason jars, packing them down a bit. Leave 1/2 inch of head space.

Combine vinegar, water, chili with garlic sauce (or garlic), sugar and Kosher salt in a small pot and bring it to just a boil.

Pour hot mixture over jalapenos, filling to just about the top of the jar.

Allow the jars to cool, uncovered, to room temperature (and go ahead and eat a few).

Once the jalapenos are completely cool, screw on the lids and keep in the refrigerator until ready to use. Up to 1 month.
Notes
Feel free to add additional veggies if that is what you enjoy. Veggies like cubed or sliced carrots, sliced red or Vidalia onion or whatever you think you would enjoy.