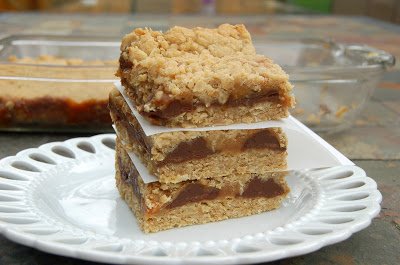 When I was a kid, I don't remember watching any cooking shows on TV.
I think the first cooking show I did occasionally watch, as a young adult, was Jacques Pepin on PBS. I thought he was a rock star, plus his accent was cool!
I have always had an interest in cookbooks, reading them cover to cover as soon as they were in my possession, but watching cooking on TV…not so much.
It's funny…many times in my life, when I was really really into something and it later blew up and was everywhere…I choose to not get involved. (Not sure what that is all about)
I was into mostly British Music in high school, discovering and listening to many bands just about everyone around me never heard of…then all of a sudden a year later…BAM this or that band/singer was HUGE. (I may have pouted…just a little)
I have always loved (and collected) fairy's. They were hard to find, but I loved them. Then one day (and again right now) stores had everything fairy…including "fairy dust" Grrrr!
I guess I used to like to keep the things I was into quiet or something. I think it felt more special or intimate to me. These days I love sharing anything I am into with others…I guess I grew up!
Well, as everyone knows a number of years ago "cooking" blew up and cooking shows are everywhere. Folks in my life would ask me about this chef or that show and if I watched it…I always said "nah" and they were always surprised by that answer. Sometime I knew who they were talking about because I either owned, read or had glanced at their cookbook. But I just did my own thing.
I found it strange that most of the people I knew who watched cooking shows…did just that…they watched cooking shows. They rarely actually cooked!
Enter reality TV.
That is what it took to suck me into the cooking/TV world. I think competition is fun, so when you add a healthy competition with cooking in the mix, well for me, that was the magic in the bottle! I LOVE Top Chef, love it, love it, love it (and I totally dug Bobby Flay's Next Great Restaurant…Bobby, if you do it again…I want to play!!!). From there, I have watched a number of food competition shows. LOVE them, even though they often stress me out lol! Talk about pressure, whew!
I saw the last two full seasons of The Next Food Network Star and I really enjoyed them. So now that the new season of the show on again, I happily searched On Demand for the first episode. On the first episode of this new season Kara made Caramelita Cookies and the judges said they were the best dessert of the competition. I had never heard of this cookie (bar cookie)and was intrigued. So I decided to whip some up. And you should too. They were easy and the result is a really flavor packed treat that my son, for one, is mad for! Last night, I took a batch of these to a friends house where 5 families had gathered to hang out and the kids devoured them. I don't think a single adult knew there was a cookie to be had.

Through a mouthful of the oatmeal, caramel and chocolate combination that is the Carmalita Cookie, one of the girls said to me "Mrs Kennedy, you make the best desserts!" Awwww! I just like to see kids happy!
The way I see it, if caramel plays a part in a cookie (or anything for that matter) it has to be good!!
I chose to make this cookie without the pecans due to the nut allergies my children have. However, I just know they are enhanced by the addition of the nuts the added "crunch" takes this cookie to another level.
To check out Kara's reipe with her additional toppings, click here.
Caramalita Cookies
-Kara Sigle via The Food Network
2 1/2 sticks unsalted butter, melted, plus more for greasing
2 cups plus 3 tablespoons all-purpose flour
2 cups oats
1 1/2 cups brown sugar
1 teaspoon baking soda
1/2 teaspoon salt
12 ounces caramel sauce, from a jar
1 cup chopped semisweet chocolate
1/2 cup chopped pecans (optional)
*I chose to make my own caramel sauce for this recipe
Preheat the oven to 350 degrees.
Spray or grease a 9-by-13-inch baking dish. In a large bowl, mix 2 cups of your flour, oats, brown sugar, baking soda and salt. Mix in the butter until the mixture is crumbly. Place half of the mixture in your baking dish, pressing down a bit with the back of a spoon or spatula to make it uniform and bake for 8 to 10 minutes. Cool for a few minutes.
Mix the remaining 3 tablespoons flour with the caramel until smooth. Layer the chocolate, nuts (if using) and caramel on the baked cookie base. Add the caramel last. Then spread it around just a bit with the back of a spoon or spatula. Add the remaining unbaked crumble on top(again, pressing down a bit to spread it out and pack it down a little)and bake an additional 14-18 minutes. Pull when slightly browning on top.
Cool for 5 minutes then run a butter knife around the perimeter of your dish to loosen the cookie. Allow to cool then remove the cookie one half at a time then slice into bars or squares.
Enjoy!