There are SO many things in life I enjoy…visiting new places, the beach, the mountains, walking in the woods or long walks in general, playing with my kids, a good book, hanging out with my friends, cocktails under the stars with my husband. What tops my list, however, is cooking with my kids!  Especially when we make cookies like these Banana Bread Cookies.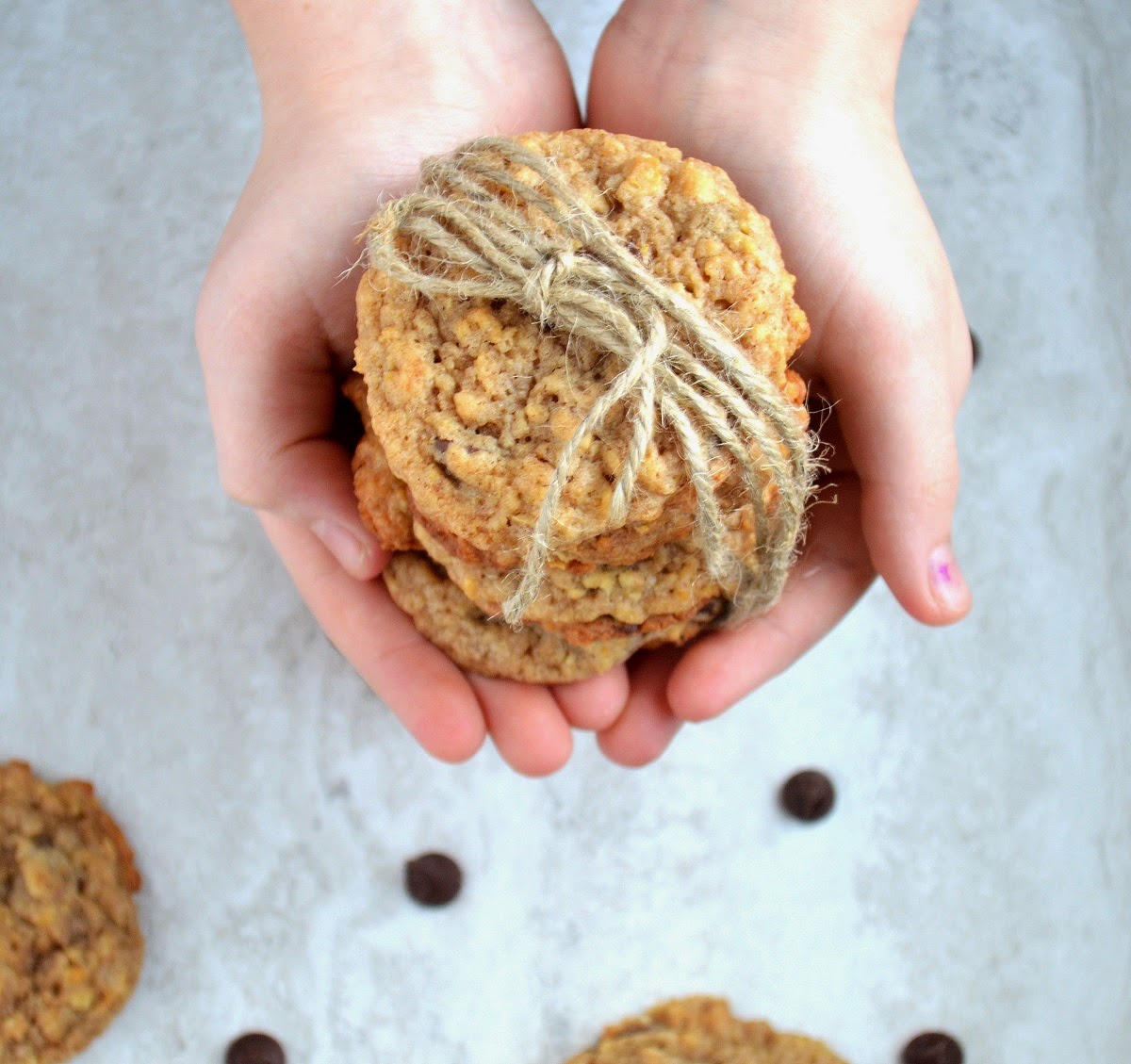 I just LOVE the interactions that occur when I am cooking with my kids. They either learn something new or take the lead making a recipe/dish they are familiar with as well as the confidence and sense of accomplishment that follows.
Cookies are what they probably have made the most of in their lives. I always say a full cookie jar is the heart of a kitchen 🙂 HEaring the sound of the lid being lifted over and over throughout a day/week as everyone grabs a freshly baked cookie, like these Banana Bread Cookies, makes me so happy!
My son used to be a regular fixture in the kitchen when he was younger, then all of a sudden it became my daughter and I.  I am not sure if it was because he hit 10 and fun with his friends, books, and video games began topping his list of favorite things to do or if my daughter and her passion and quick learning in the kitchen kind of edged him out.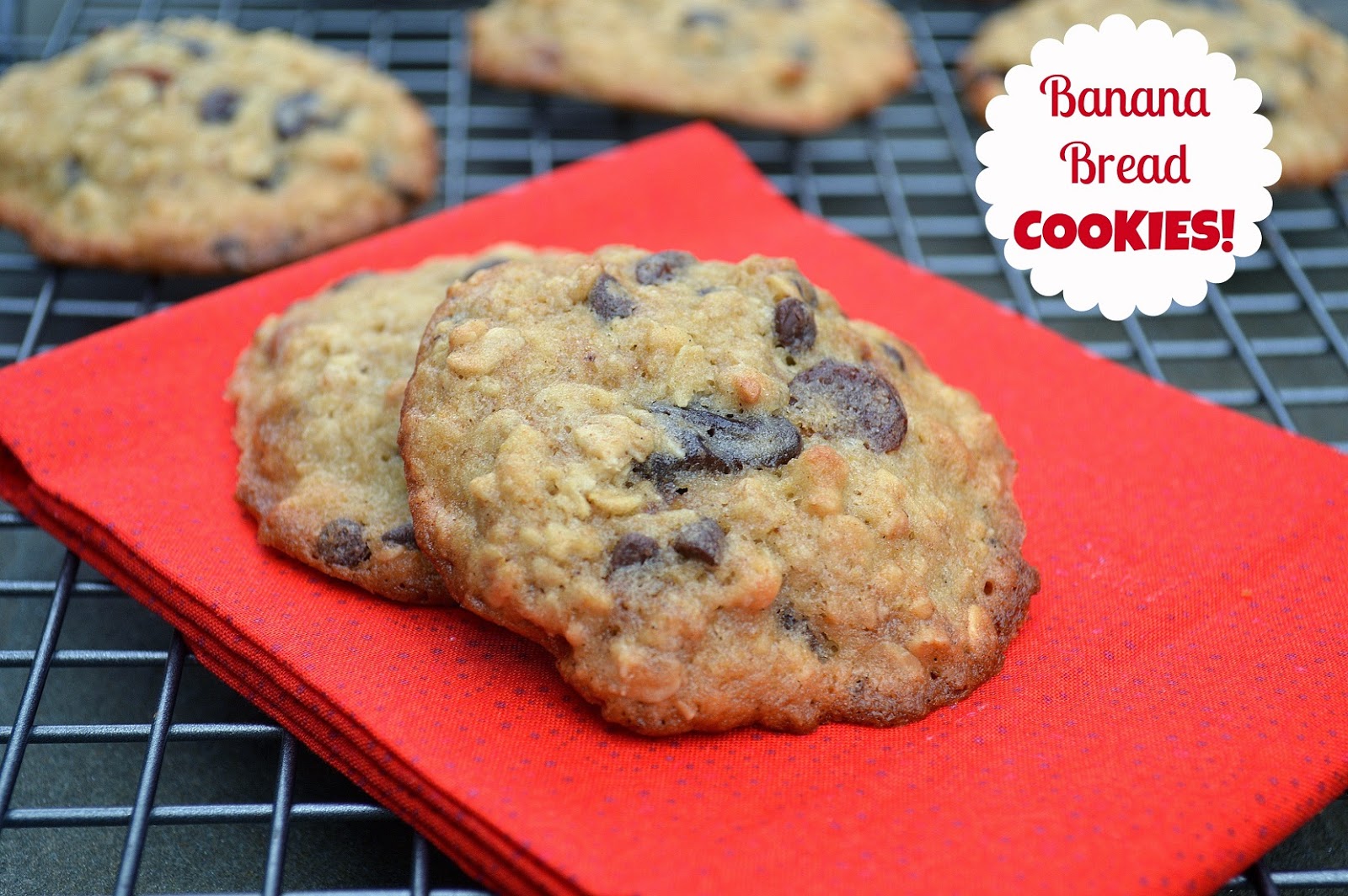 Often Samantha will say to him or another child cooking with us " that's not how you do it"  "hold it THIS way", do it like "This" (oh boy!).  Connor is 12 now and I am making an effort to say, "hey…want to help?" and lucky for me he has been saying yes. When my daughter finds out we are cooking or made something she gets all hand-on-the-hip-big-blue-eyes-locked-on-mine-YOU-COOKED-WITHOUT-ME??  And I say yup…your brother wanted a turn…have a taste and then she's like hmmmm and eats whatever it is lol!
I always say to my son, who has zero interest in girls at the moment, that girls like a guy who can cook. Instead of making a face…these days he just shrugs like oh, yeah…I got that!  My "baby" is growing up!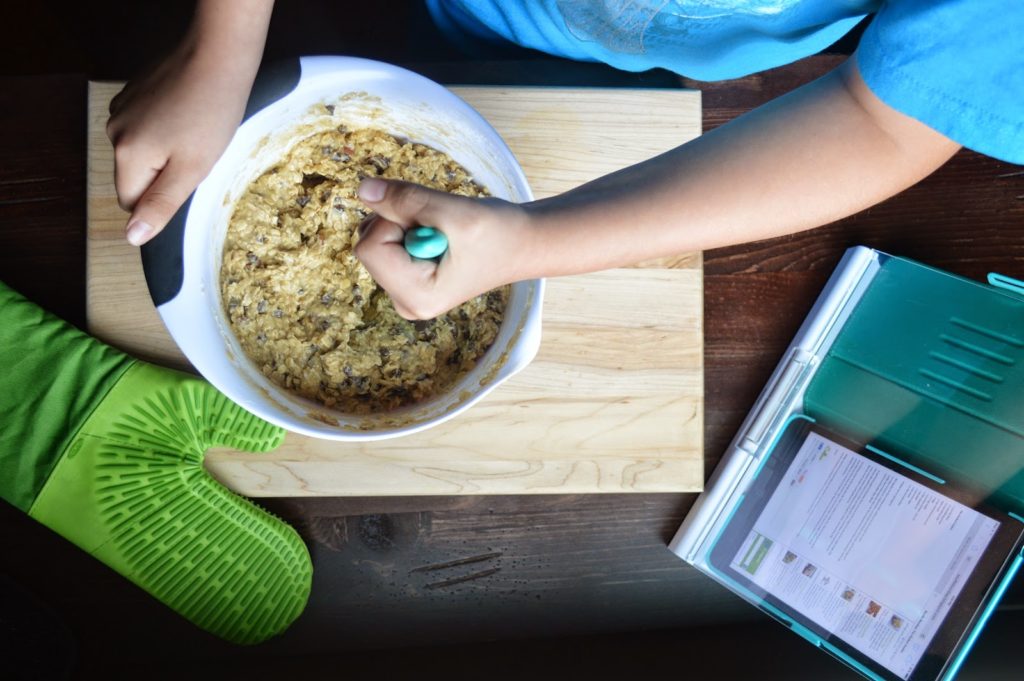 2 weeks ago my son slept at a buddies house with another friend.  The 3 of them decided to cook their own breakfast.  My girlfriend was observing and couldn't wait to share with me how Connor was instructing the other boys and showing them how to hold a chefs knife correctly…I think my work here is done 🙂
In my house, the kids have always willed bananas to brown as quickly as possible as if their constant checking and inspection of them make then brown faster.  Sure they eat bananas, my son has one in his lunch box today as a matter of fact, but what they really want is banana bread, banana cake or something along those lines.  last week, Connor and I decided to take a stab at making Banana Bread Cookies.  I told him I wasn't sure if it would work out and to not be disappointed if it didn't, but they did work out and they were delicious…and now the wait has begun for our new bunch of bananas to brown so we can make them again!
I started with one of my favorite cookies recipes, added banana, and a few other changes.  The result was delicious and our cookie jar was empty much too quickly.  At first I thought I would only like these hot from the oven, however, the evidence of me eating 2 in a row the following day contradicted THAT!
Enjoy!