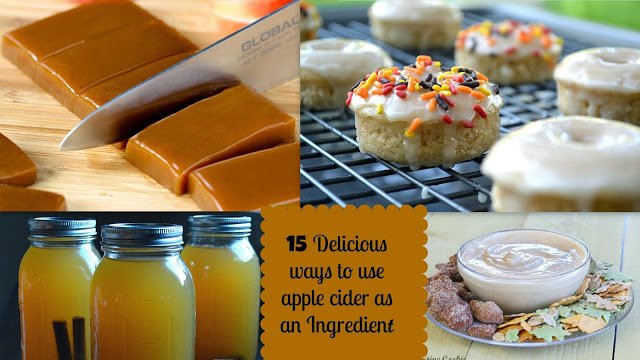 One thing I love about October, November & December is…Apple cider! I know it's available all year round, but the rest of the year I forget about it for some reason. Here are 15 reasons to NOT forget about it and enjoy it all year long!
Why not spruce up your next pancake breakfast with these fun Apple Cider Pancakes with Maple Cider Syrup? If you are in a rush, but still want to do something special with your pancakes, you could also replace the water from box pancakes with apple cider, sprinkle some diced up apples overtop and drizzle with syrup…Yummo!
This Apple Cider Jelly will make any hunk of bread, cream cheese or muffins special and this Spinach Salad with Warm Bacon & Apple Cider Dressing looks like a home run!
Any of these sweet treats will put a huge smile on the face of those that you love (and in their tummy too)!
These gorgeous Apple Cider Caramels make me want to bite the screen! Or how about these Apple Cider Donuts with an Apple Cider Glaze, Spiked Apple Cider Dip and Apple Cider Ice Cream (swoon!).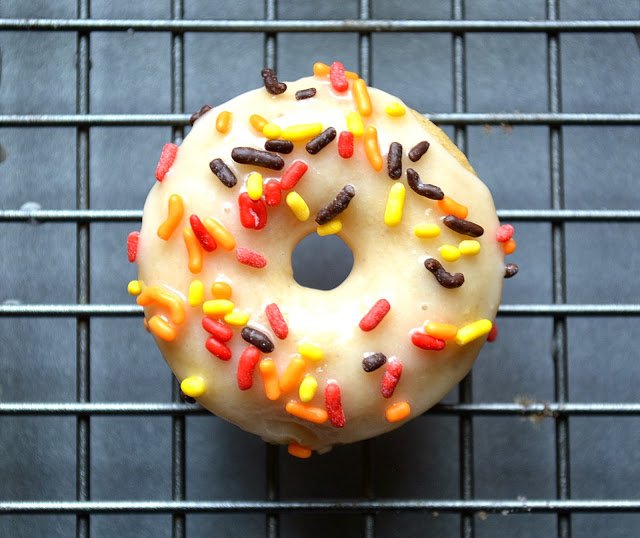 I came across two delicious entrees that are now on my must make list: Cider Brined Pork Roast, Apple Cider Drumsticks and this Sweet Potato Gnocchi with Apple Cider Sauce
We all know just how delicious mulled cider is…But if you are feeling festive & adventurous how about this delicious looking Autumn Spice Slammer or if you're feeling a bit crazy you have to make this Apple Pie Moonshine (a favorite of ours and a wonderful hostess or holiday gift)!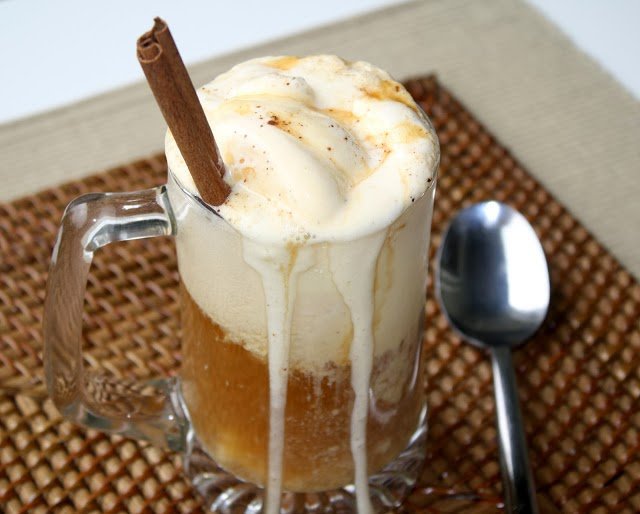 Kids will enjoy these fun Apple Cider Slushies and these ridiculous Apple Cider Floats are you kidding me!!! Where was THIS when I was a kid! Plus, I just love the fact that kids can have a float without soda – something my kids have never had and are not interested in trying (I hope it stays that way).


Do you have a favorite use for apple cider? I am so game to try it out if you're willing to share…pretty please!


I am SO inspired to make a few new creations using apple cider…how about you?


Enjoy!
Apple Cider Float photo credit – That's so Michelle
Apple Cider Caramel photo credit – Cafe' Sucre' Farine
Apple Cider Dip photo credit – 1 Fine Cookie