I have been hearing about the health benefits of grinding your own flour, so I decided to give it a whirl (haha, no pun intended), and will show you how to easily grind your own flour. Plus an Apple Skillet Cookie recipe.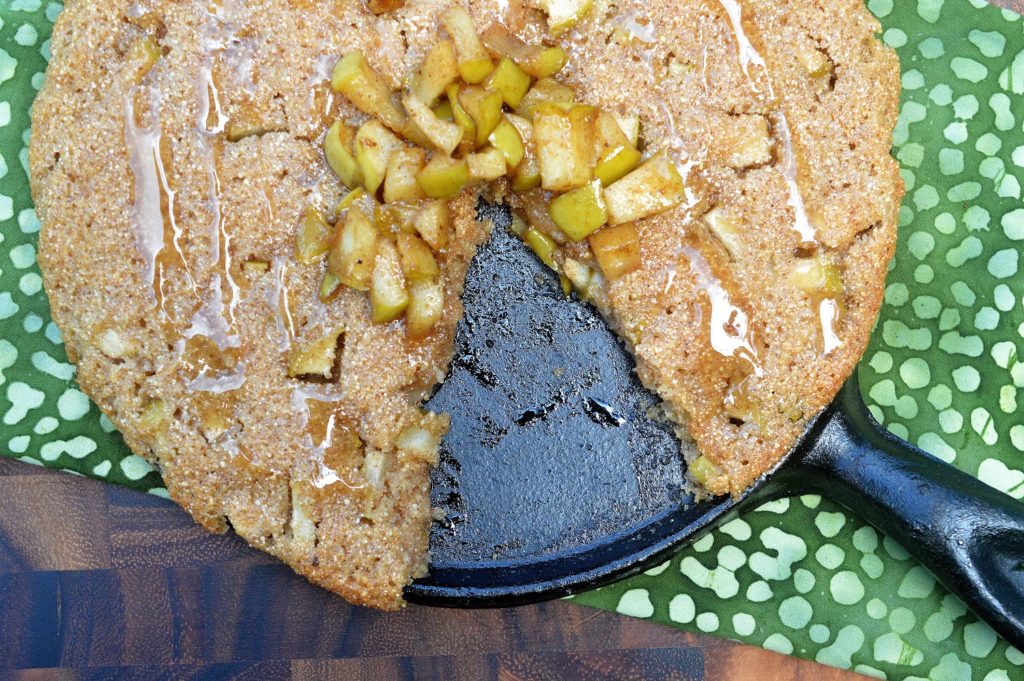 You may be hearing people talk about both the health and taste the benefits of grinding your own flour, it's one of those things that's becoming more and more mainstream. I'm not talking about using a mortar and pestle to get the job done (although some of you may be a rock star at doing just that) I am talking about using modern technology, in your own kitchen to get the job done much quicker and with all of the benefits!
I was contacted by MockMill to try out their product which easily attaches to your KitchenAid Stand Mixer or other quality home stand mixers (see image below).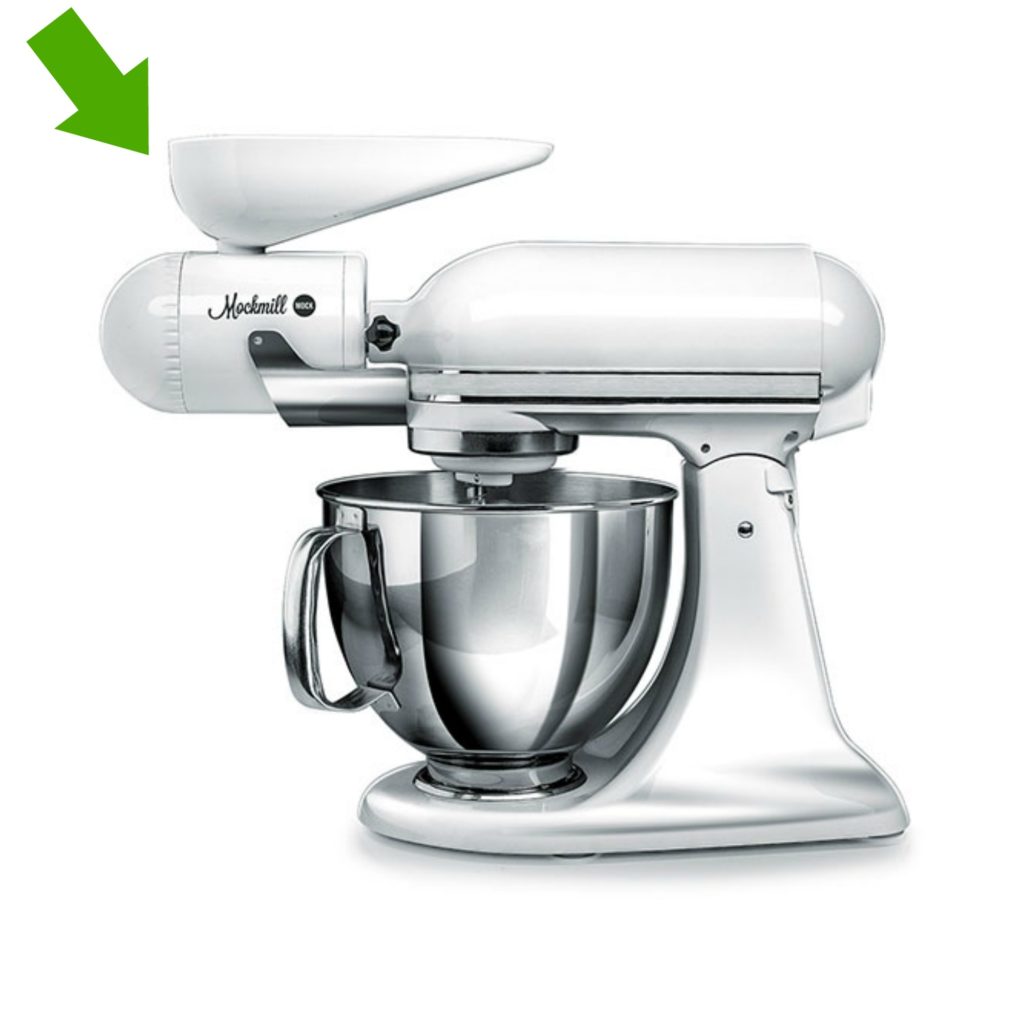 I was very intrigued, so I said yes right away. I also thought that grinding flour with my kids would be a neat lesson and could be a bonus item to their "Summer 2016 Bucket Lists".
Decades ago, Wolfgang Mock discovered the fabulous taste of bread made with freshly-ground flour. Since then, his life has been a campaign to develop awareness for its benefits. Our products make freshly-ground flour available to everyone: simply, easily, and affordably. Mockmill, our flagship product, instantly turns familiar stand mixers like AEG, Electrolux, Kenmore, KitchenAid, and others into authentic stone mills. The beauty, compactness, and simplicity of Mockmill makes it a welcome permanent fixture in the kitchen.
From our historical German farm complex at the foot of the volcanic Otzberg, near Frankfurt and on the edge of the scenic Odenwald, we are hard at work bringing products that enhance health and happiness to the world. Our close connection to nature and the sustainable production of fresh food is reflected, too, in our products and programs. And our USA subsidiary, Wolfgang Mock, Inc., was founded in May, 2016 to put us into direct contact with our American customers. So get to know our products today. And discover the joys of becoming a miller.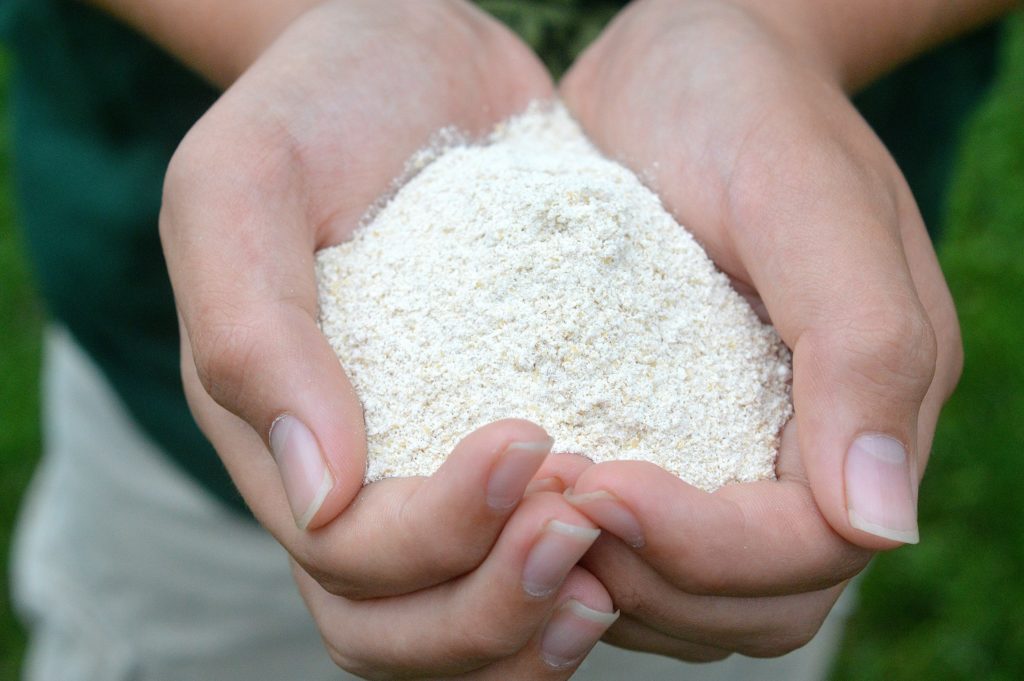 The Mockmill did not disappoint ! As a first time flour grinder, It worked out easier than I anticipated. I had some apples on my counter-top so I decided that I would male An Apple Skillet Cookie.
However I could NOT find my small cast iron skillet anywhere. I still can't! Anyone find it?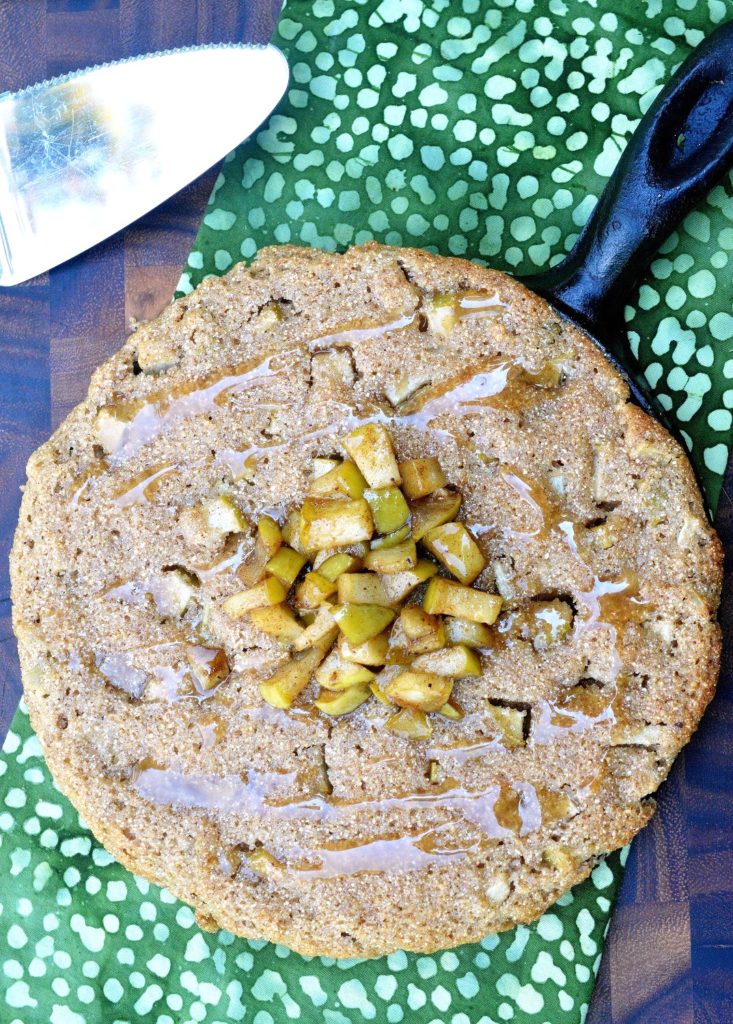 SO…I improvised and used my smallest comal (which BTW my husband brought home for me one day saying he knew I'd like that surprise better than flowers…he was right! He brought me a set of seasoned authentic Mexican Comals that a restaurant he was doing construction at was selling)…yeah me!
And yes!! It tasted delicious! PLUS….
I have some GREAT news too!! I have a special discount code for you good for $80 off of a Mockmill Starter Kit, if grinding your own flour is something you would like to try! This code is good until 8/31/16. Click HERE to find out the details of the kits.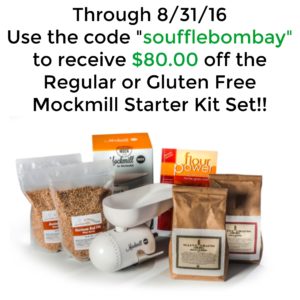 Grinding your own flour is more nutritious, healthier, saves money and gives you a very satisfied feeling when feeding your family. I am very happy I had the opportunity to try it out, enjoy the process and taste the results! Thank you to Mockmill for providing me with one of their units to experience!
Both the grinding of the wheat berries and the Apple Skillet Cookie were a hit with my family! The cookie was warm, crunchy and chewy. The sauteed apples and drizzled caramel put it over the top! When I grinded my wheat berries into flour, once I set it at "1" and the second time I set it at "3".  The cookies shown here as well as the flour in my son's hands were the result of the "3" setting (it can go from 1-10, the book in the starter set will help guide you when it comes to all of that). I enjoyed the texture of the flour in the cookie.
One mistake I did make was assuming that the screw "thing" that holds on attachments to my Kitchen Aid (that came with my Kitchen Aid) was fine for securing my Mockmill into place. I mean the Mockmill came with its own similar screw, however my brain said "well that may be for people who misplaces their original screw". But was I wrong about that! I had a wheat berry mishap! And spent 30+ minutes vacuuming up wheat berries…I even found a dozen in my bra later that night, lol! So funny! However it was my fault. Please use the screw that comes with the Mockmill, it is longer and holds the mill securely.
I purchased my wheat berries from an organic market about 20 minutes from my house.  Bob's Red Mill sells a variety of products you can grind. Or to save money…buy the berries in bulk. The Mockmill can grind up to 8 pounds at a time, before allowing it to cool down. Which for me and my family is plenty!! Overall, I am happy to have discovered this easy way to make the food I make a little bit healthier for my family!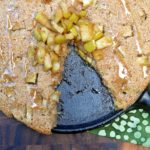 Print Recipe
Whole Wheat Apple Skillet Cookie (Dairy Free)
This Apple Skillet Cookie is dairy free, uses whole wheat flour and is vegan too! However it doesn't sacrifice taste!
Ingredients
2

Granny Smith Apples

diced and divided (or your favorite apple)

1/4

cup

brown sugar

1/4

cup

sugar

1

tsp

cinnamon

1

tsp

nutmeg

A couple dashes of Cardamom if you have it

1 1/2

cups

wheat flour

1

tsp

baking powder

1

TBS

vanilla

3

TBS

oil

Caramel
Instructions
Preheat your oven to 350 degrees

In a medium bowl, toss 1 diced apple with the sugars and spices.

Add in the flour, , baking powder, vanilla and oil. Mix the batter until combined.

Grease your 5 to 6 inch cast iron pan and scrape batter in.

Bake for 25-30 minutes or until done to your liking.

While cookie bakes, saute the other diced apple in 1 TBS butter. Add in sugar, cinnamon, nutmeg and if you have it cardamom to taste. If you have a fresh lemon handy, give a small squeeze of juice to it as well. Saute until tender (you can leave skin on or take it off...I leave it on). Taste and adjust for your preferred level of sweetness and cinnamon.

When cookies if done, allow it to cool for 5 minutes. Top with sauteed apples and if you like a drizzle of caramel as well and serve.